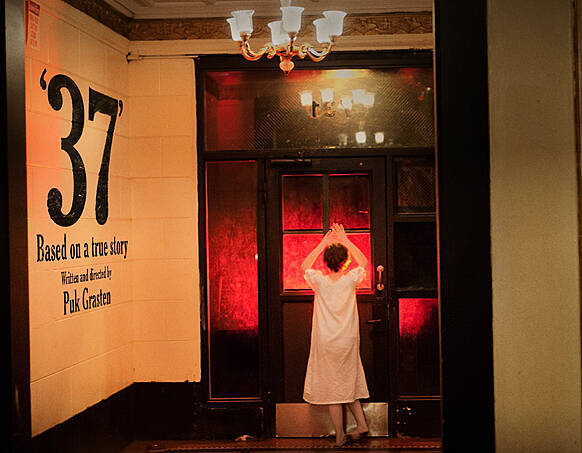 January 29th 2016
LevelK sign director Puk Grasten

Share this
Sales outfit LevelK has acquired world rights to talented director Puk Grasten's drama "37" and her upcoming feature "War, what if", based on Janne Tellers award-winning bestseller.
As a part of the company's dedicated strategy of bringing new talent to the market, LevelK has signed first-time director Puk Grasten's feature debut "37". The film is officially selected for Gothenburg Film Festival 'Nordic Light' section and Puk Grasten is selected for the exclusive Nordic Film Lab as 1 out of 12 upcoming Nordic filmmakers, where Puk presents her coming film "War, what if".
On march 13th, 1964, 28-year-old Kitty Genovese was murdered in Kew Gardens, Queens, New York. 37 neighbours witnessed the murder but did not intervene. The bystander phenomenon, wherein individuals do not offer help in an emergency when other people are present, were told via newspapers world-wide and the Kitty Genovese story became one of the best-known murder victims of the twentieth century.
"37" is an artistic drama where Puk Grasten connects us with the neighbours and their personal conflicts, giving her take on their decisions not to act. Inside their apartments the neighbours are dealing with their personal lives and conflicts the same way they deal with witnessing a murder; if we don't see, hear or talk about it, it didn't happen. Kitty Genovese's murder connects these disparate lives and simultaneously reveals a vast and startling disconnect between them.
"The murder became a warning signal in what was going on with the society. Indeed, it became an iconic event symbolizing our collective loss of innocence. In 37, I question that notion and suggest in turn that the neighbours did not lose their innocence overnight. They had already lost it." - Puk Grasten, Director
The film is shot on location outside New York and stars Samira Wiley (Orange is the New Black), Michael Potts (True Detective, The Wire), Adrian Martinez (Focus, The Secret Life of Walter Mitty), Maria Dizzia (Orange is the New Black, While we're young), Jamie Harrold (The Score, The Sum of All Fears) and Thomas Kopache (No Country for Old Men, Zodiac, Catch Me If You Can).
Asger Hussain and Yaron Schwartzman of Game 7 Films are producing with Regner and Tove Grasten of Regner Grasten Film Production as executive producers. The film is co-funded by New Danish Screen, the new talent section under The Danish filmed with the Support of the New York State Governor's Office of Motion Picture & Television Development.