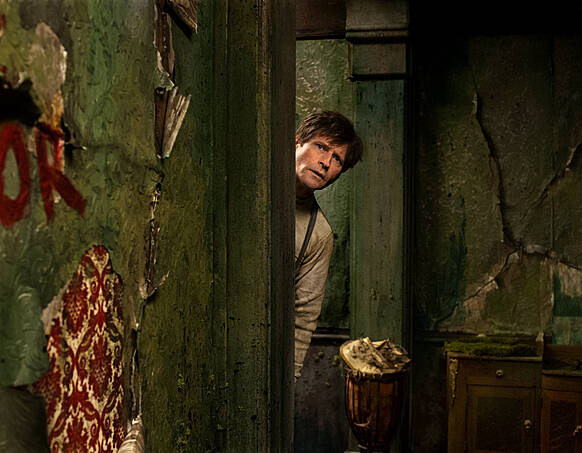 April 24th 2023
LevelK boards surrealistic drama 'Mr. K' as production wraps

Share this
LevelK has boarded world sales on Dutch drama Mr. K starring Crispin Glover, which has wrapped filming and is now in post-production.
Back To The Future star Glover plays the eponymous character, a travelling musician who finds himself in a Kafkaesque nightmare when he can't find the exit of the hotel he just slept in. His attempts to get out only entangle him further with the hotel and its curious inhabitants.
LevelK has released a first look at the film, above. Paradiso will release the title in Belgium.
Written and directed by Tallulah Schwab, Mr. K is a co-production between the Netherlands' Lemming Film, Belgium's A Private View, the Netherlands' The Film Kitchen, Norway's Take Film 53 and the Netherlands' AVRO/TROS. Producers are Erik Glijnis and Leontine Petit, Dries Phlypo, Judy Tossell, Jan van der Zanden and Ineke Kanters, and Turid Oversveen.
Read the full Screen Daily article here.
Download the Mr. K Press Kit here