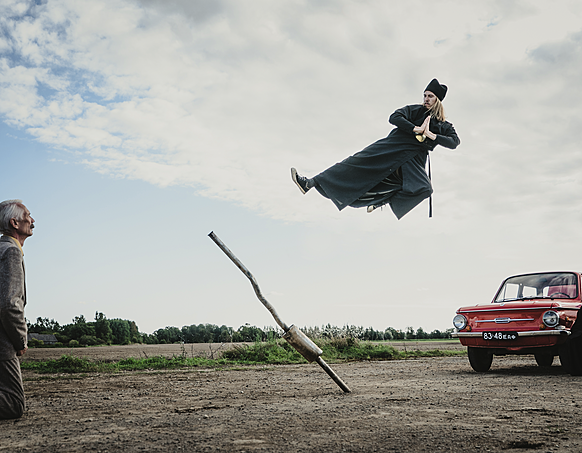 September 28th 2023
Estonian Heavy Metal Kung-Fu Comedy 'The Invisible Fight' Gets North American Deal, Watch Teaser

Share this
EXCLUSIVE: Kino Lorber has acquired North American distribution rights to Fantastic Fest and Sitges 2023 movie The Invisible Fight from LevelK. Above is a new international teaser for the movie.
The Estonian heavy metal kung fu comedy is written and directed by Rainer Sarnet (November) and got its world premiere at the Locarno Film Festival. Kino Lorber is lining up a theatrical, digital, and home video release in 2024.
The Invisible Fight is a satirical take on the martial arts film, paying tribute to the genre's Chinese wuxia roots through a Northern European story. In the movie, a guard on the Soviet-Chinese border survives a deadly attack but then decides to become a monk and must continually prove along the way that he's capable of becoming the enlightened man he set out to be. Read the full Deadline Hollywood article here.