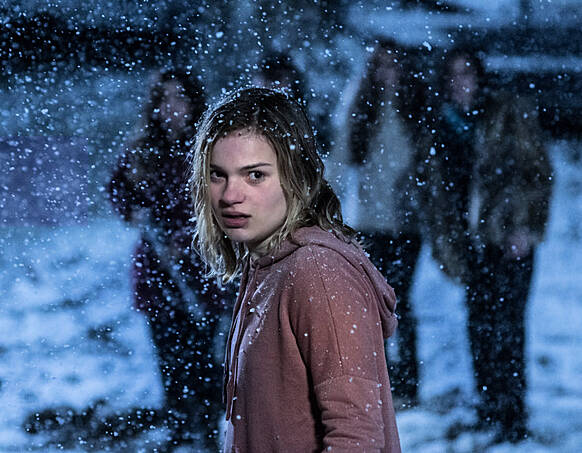 January 23rd 2019
LevelK boards Dutch thriller "Vicious"

Share this
International sales and distribution outfit LevelK has acquired world sales rights for the Dutch thriller "Vicious" ahead of Berlin FF/EFM 2019. This marks the first collaboration between LevelK and the Dutch production companies Phanta Film and Goldman Film.
"Vicious" is based on a bestselling book by the award-winning Dutch author Mel Wallis De Vries. It is set in the Ardennes, where four young girls visit a remote cottage for a fun and relaxing weekend. But when weird and disturbing events starts happening for no apparent reason, the stay quickly runs out of hand.
"Vicious" is adapted for the screen by Alexandra Penrhyn Lowe and directed by one of the most successful directors of the Netherlands, Dennis Bots. Bots has a successful track record of making family and coming of age movies with a wide appeal, among which many have been selected and awarded at major festivals such as TIFF Kids, Giffoni, Buster, BUFF and Cinekid.
With "Vicious", Dennis Bots steps into thriller territory with a main cast consisting of Abbey Hoes (Shooting Star award-winner at Berlin FF 2015), Olivia Lonsdale, Holly Mae Brood and Romy Gevers.
The film is produced by Petra Goedings and Maaike Benschop for Phanta Film and Edwin Goldman for Goldman Film. It is financed by The Netherlands Film Fund, The Netherlands Film Production, Incentive, KRO-NCRV, CoBo Fund, Abraham Tuschinski Fonds, Creative Europe Programme – Media Of The European Union, Cinecrowd.com. LevelK will bring the film to Berlin FF/EFM 2019.
Published in Screen Daily on January 7th. Read the exclusive here.