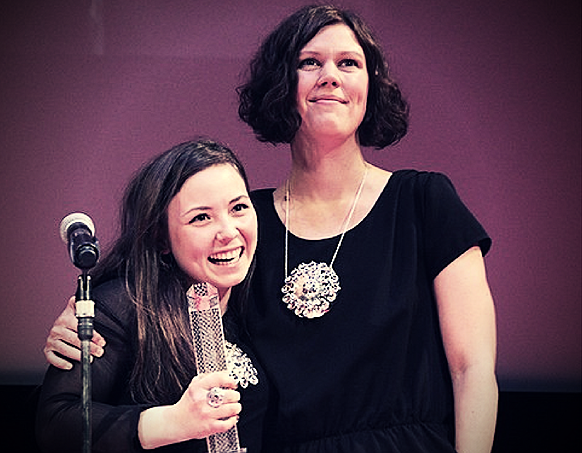 June 13th 2017
Sami Blood – the success continues!

Share this
Sami Blood continues to impress audiences, buyers, festivals and film critics all over the world.
After almost a year of successful festival participation and a numerous awards, the film opened across Sweden on March 3rd 2017, and has been a huge box office hit with close to 170.000 admissions in 313 cinemas. It has received 5 out of 5 stars from Swedish film critics, while also being listed as the top two "film to watch" - only surpassed by this years Oscar-winner Moonlight.
Having been acquired for more than 150 countries, the film will soon open in cinemas all over the world. One of the first to release the film was ABC Cinemien who opened across The Netherlands on the 11th of May and has reached a box office of nearly €102.000 with over 15.000 admissions. Last week the film opened in United States and has received a warm welcome from film critics at major daily papers and trades such as NY Times, Rotten Tomatoes, The Village Voice and IndieWire, praising Amanda Kernell's talent as a first-time director and the lead actress Lene Cecilia Sparrok for a courageous and compelling performance.
Last night Sami Blood took home the Grand Jury Prize and Best Actress Award at Seattle film festival! The jury chose the film as its main festival winner "for its beautifully nuanced and spare portrayal of the struggle to discover who you are, both because of and in spite of where you are from." They also praised the inclusion of the Scandinavian setting's rarely seen culture. Read the Variery coverage here
Amanda Kernell was recently listed as one of the top ten most prominent female directors in 'Europe! Voices of Women in Film'. She has previously won the Fedeora Award for Best Debut Director at Venice Days and received an award for Best Director at Riviera International Film Festival this month. Lene Cecilia Sparrok has additionally received several awards for Best Actress.
Since its World Premiere at Venice Days the film has had a fantastic festival life, competing in more than 20 festivals all over the world, including Sundance, Toronto and Berlin. The film has brought back numerous awards, amongst others the prestigious Europa Cinemas Label as Best European Film at Venice Days and the worlds biggest price 'The Dragon Award' for Best Nordic Film at Göteborg Film Festival. Last month the film took home the audience award at Riviera International Film Festival, as well as Foreign Film Audience Award" at Newport Beach Film Festival.
Check out the complete list of festival participation and awards for Sami Blood here.
Download the Sami Blood Press Kit here