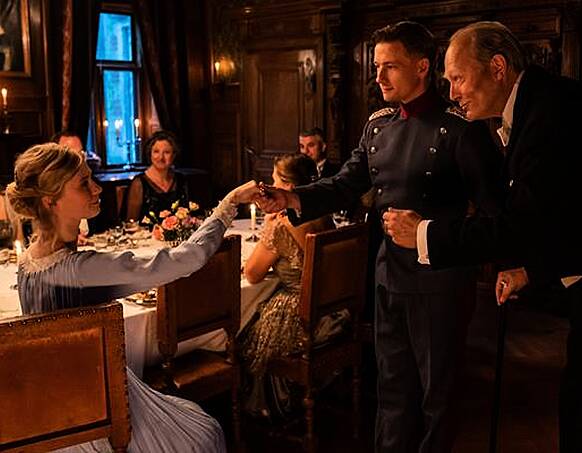 November 1st 2021
LevelK swoons for Bille August's period romance 'The Kiss' (exclusive)

Share this
LevelK has boarded international sales for Bille August's Danish drama The Kiss. 
The film is described as a "free adaptation" inspired by Stefan Zweig's novel Beware Of Pity and relocated to Denmark.
The epic romantic drama is set in 1913 Denmark, on the eve of the First World War, about a noble young man training to be a cavalry officer. He meets a baron's daughter, a beautiful young woman in a wheelchair following a tragic accident, and can't figure out if his growing feelings for her are out of true love or pity.
The cast is led by Esben Smed, who also starred in August's A Fortunate Man, and Clara Rosager (The Rain) alongside David Dencik (No Time To Die), Lars Mikkelsen (House Of Cards) and Rosalinde Mynster (A Royal Affair).
The film has just wrapped its shoot and is being readied for a summer 2022 launch.
Thomas Heinesen (A Fortunate Man, Parents) produces for Nordisk Film Production alongside Lars Sylvest (Robots, Cliffhanger). Robert Croucher executive produces, and the film is also financed by Film Fyn, the Danish Film Institute, the Norwegian Film Institute, Nordisk Film & TV Fond, YouSee, Clausen Group and Hungarian tax rebates.
The crew includes cinematographer Sebastian Blenkov, production designer Jette Lehman and editors Anne Østerud and Janus Billeskov.
LevelK previously sold August's Silent Heart (2014).
August's credits include Oscar winner Pelle The Conqueror, Palme d'Or winner The Best Intentions, Smilla's Sense To Snow, Goodbye Bafana, and most recently the Karen Blixen drama The Pact. Read the full exclusive Screen article here.
Download the The Kiss Press Kit here