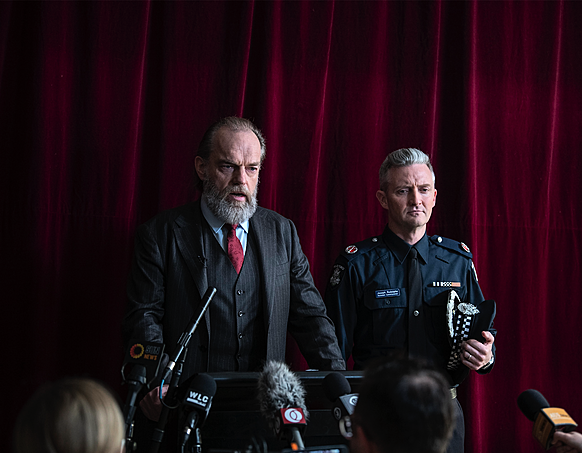 July 5th 2021
Gravitas Ventures has acquired North American distribution rights to Lone Wolf

Share this
Gravitas Ventures has acquired North American distribution rights to Lone Wolf, an Australian thriller directed by Jonathan Ogilvie. Tilda Cobham-Hervey, Hugo Weaving, Diana Glenn, Josh McConville and Chris Bunton star in the pic, a product of the Melbourne International Film Festival Premiere Fund. IT will no get a U.S. release in theaters and on-demand on September 24.
Set in contemporary Melbourne, the plot center on Winnie (Cobham-Hervey), a young woman who runs a struggling political bookshop with her boyfriend Conrad (McConville) and takes care of her disabled brother. But Winnie's efforts to hold everything together get thwarted when Conrad becomes entangled in an act of terrorism.
"Filmmaker Jonathan Ogilvie skillfully blends issues of surveillance and big government and how they intersect with radical political groups, resulting in a highly topical and tense film that leaves the viewer thinking about who is watching, and why," said Megan Huggins, Gravitas' Acquisitions Coordinator.
Huggins negotiated the deal with Denmark-based LevelK. Read the Deadline: https://deadline.com/2021/07/audacity-division-14-days-multitude-films-hires-lone-wolf-release-date-gravitas-ventures-1234785762/