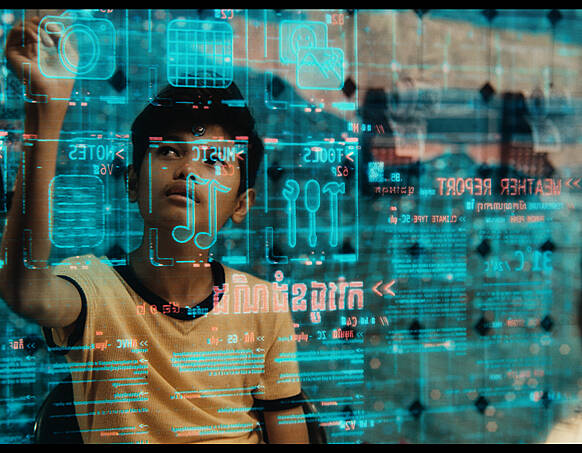 July 22nd 2021
Venice Critics' Week to Open With U.S. Director Jake Wachtel's Cambodia-set 'Karmalink,'

Share this
The Venice Film Festival's Critics' Week has unveiled its lineup of nine international first works, all of them world premieres, with U.S. director Jake Wachtel's Cambodia-set Buddhist sci-fier "Karamalink," set as the out-of-competition opener.
Set in a near-future Phnom Penh, "Karmalink" is about a 13-year-old boy and his street-smart female friend who team up to search for a gold statue from the boy's past lives, while traveling across town and also back in time.
Wachtel, who grew up in Palo Alto, started developing the film in 2015, while teaching filmmaking in Phnom Penh. He cast two former students as his leads and shot the film on location after living in their community for several years. Pic is produced by Los Angeles-based Valerie Steinberg Productions. Co-producers are Cambodian director-producer Sok Visal of 802 Films and Christopher Rompré of littleBIG Films.
In June U.S. company XYZ Films and Copenhagen-based LevelK jointly boarded the film. LevelK is now handling international sales while XYZ represents North American rights. Read the whole Variety article here.