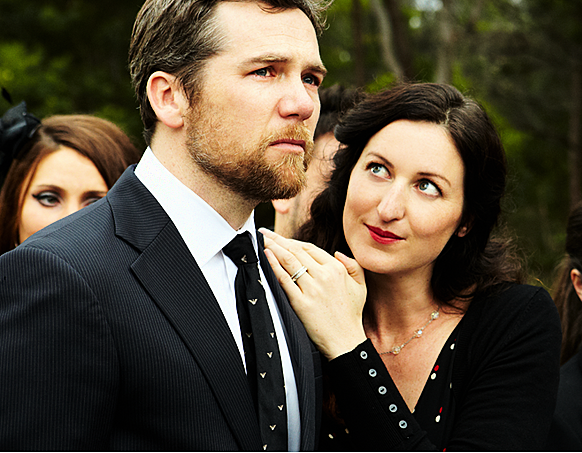 November 2nd 2014
US deal for The Little Death

Share this
Magnolia Pictures has acquired US rights to The Little Death, the sex comedy which marks Josh Lawson's feature directing and writing debut. "The Little Death is a terrifically funny film that elegantly walks the line between a shockingly funny sex humour and a warmly affectionate look at adult relationships," said Magnolia president Eamonn Bowles, who plans a 2015 release.
Producer Jamie Hilton told IF, "We're so excited to be releasing under the Magnolia banner in the US, they are the perfect fit for our film. LevelK has done a great job on the international sales front, working with UTA on the US deal. It's amazing to think that audiences in almost every country will be able to see this film in theatres; I just hope they like sex as much as we Australians.
The Los Angeles-based Lawson told IF, "I couldn't be happier for The Little Death to have found its US home with Magnolia. We've all been overwhelmed with the international response to the film and for it to get a release in my home away from home is terrific." EOne launches the comedy in Australia tomorrow.
International sales rep LevelK also announced deals for California Films for Latin America, Apex for Korea, M2 for Poland and Cirko for Hungary.
Soon after its premiere at the Toronto International Film Festival, LevelK trumpeted sales to France and Spain (Wild Bunch), Germany and Austria (Weltkino), Switzerland (Impulse), UK and Ireland (Kaleidoscope), Taiwan (Joint Entertainment) and Greece (Seven Films).
An expose of the secret lives of five suburban couples in Sydney, its ensemble cast includes Bojana Novakovic, Damon Herriman, Kate Mulvany, Lisa McCune, Patrick Brammall, Lachy Hulme and Lawson.
It was produced by Hilton, Michael Petroni and Matt Reeder for See Pictures and financed by Ticket to Ride in association with Head Gear Film, Screen Australia, Night Kitchen Productions, Red Apple, Spectrum Films and Metrol Technology.
For more information and to screen The Little Death please contact [email protected]