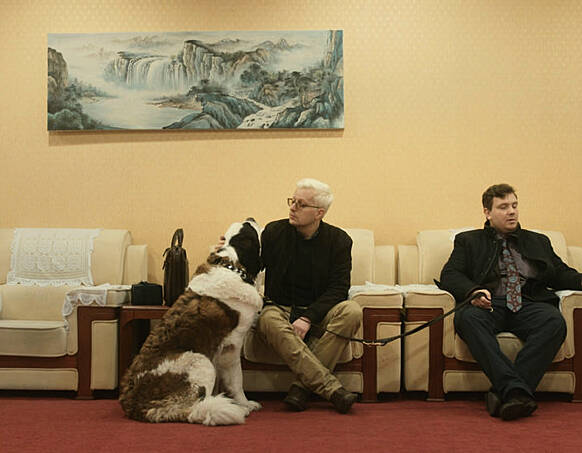 August 8th 2018
Uncork'd Entertainmentand DDDream pickup Tribeca winner St. Bernard Syndicate

Share this
LevelK wraps up first round of deals on Danish comedy St. Bernard Syndicate picked up for U.S. and Chinese distribution with interest from other territories to follow.
Uncork'd Entertainment and DDDream have respectively acquired the U.S. and Chinese rights to the Danish comedy St. Bernard Syndicate, which celebrated its world premiere at Tribeca Film Festival where it won Best Actor and Best Screenplay.
Two awkward European entrepreneurs set out on a business adventure to try and make their fortune in the lucrative Chinese Pet industry. When their seemingly genius plan to create a breeding center for St.Bernards (a symbol of wealth amongst the working-class) doesn't develop as expected, their desperation drives them off course. A hilarious film about misguided ambition and an unlikely friendship forming in adversity.
"This is our second deal with LevelK and we are very happy to be working with them again. St. Bernard Syndicate is an excellent and original new comedy that we look forward to bringing to the audiences across North America", said Keith Leopard, president of Uncork'd Entertainment.
The film is directed by renowned journalist and documentary filmmaker Mads Brügger (The Ambassador & The Red Chapel) and produced by Jakob Høgel and Emilie Lebech Kaae for Meta Film with a budget of 800.000 EUR supported by the Danish Film Institute, TV2 Fiction and in cooperation with United International Pictures, Mis Label, Red Rental, ACT3 and Creative Europe Media.
Published in Variety on May 13th, 2018. Read the exclusive here
Download the St. Bernard Syndicate Press Kit here