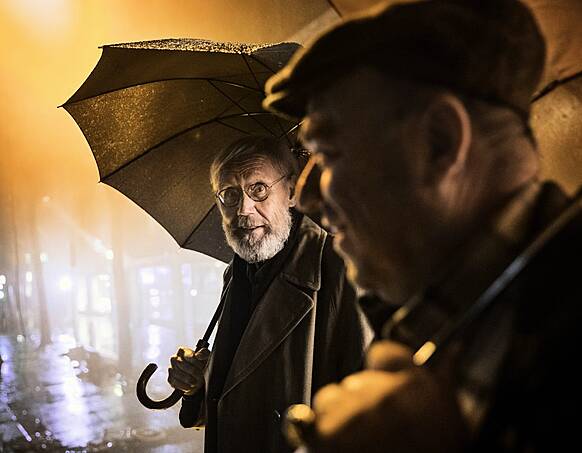 August 20th 2018
Toronto Player 'One Last Deal' Picked Up by Sales Outfit LevelK

Share this
One of Finland's most successful filmmakers Klaus Härö is heading to TIFF with his new independent drama One Last Deal, produced by the experienced Kai Nordberg & Kaarle Aho for Making Movies Oy and presented by international sales and distribution outfit LevelK.
The established Finnish director Klaus Härö's latest film The Fencer was nominated for the Golden Globes and Oscar shortlisted for Best Foreign Film. His first feature film Elina won the Crystal Bear in Berlin 2003 and Ingmar Bergman prize in Sweden 2004.
The film follows Olavi, an elderly art dealer on the verge of retirement, who has always put business and art before everything, even his family. At a fateful art auction, an unmarked painting catches his attention which he believes could be worth millions. Can he pull of this one last deal and leave the art world a success?
Films by Making Movies have been nominated for the Golden Globes, shortlisted for the Oscars (The Fencer by Klaus Härö, 2016) and nominated for the European Film Award (The Good Postman by Tonislav Hristov, 2017). Making Movies also co-produced The Look of Silence, the Oscar-nominated (2016) documentary film by Joshua Oppenheimer.
One Last Deal is selected for the Contemporary World Cinema section at TIFF and LevelK will be presenting the film at the market in Toronto. Cast includes Heikki Nousiainen, Amos Brotherus and Pirjo Lonka.
Screenplay is written by Anna Heinämaa and the film is financed by IPR.VC, Finnish Film Foundation, Business Finland, YLE, Nordisk Film & TV Fond, EU Creative Media, KMS (The Church Media Foundation).
Published in Variety on August 16th, 2018. Read the exclusive here
Download the One Last Deal Press Kit here