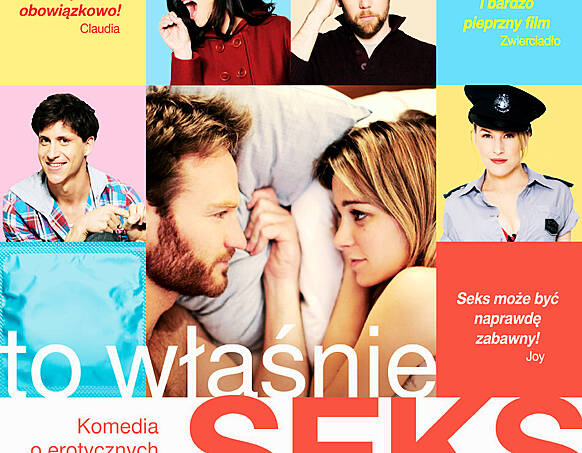 March 26th 2015
Things are heating up for The Little Death

Share this
The people have spoken! Josh Lawson's edgy sex-fetish comedy THE LITTLE DEATH wins audience award at SxSW Film Festival and receive top-reviews in the heat of it's premiere in Poland and Hungary. Soon premiering in Germany, Scandinavia, France, Spain and United States.
Both a edgy sex comedy and a warm-hearted depiction of the secret lives of five suburban couples, THE LITTLE DEATH (eng. translation of la petite mort, the French euphemism for orgasm) weaves together a story that explores a range of sexual fetishes and the repercussions that come with sharing them.
The film received a warm welcome at its international premiere at Torronto IFF last year with The Hollywood calling it "Very funny, sometimes scandalous and quite a bit of it funny because it's scandalous" and has now also won the audience award "Narrative Spotlight" at the SXSW Film Festival held in Austin, Texas this Saturday.
And the success stories continue rolling in as the film premieres around the world. First two countries to release the film are Hungary and Poland.
First one out was Cirko Film in Hungary where it received a warm welcome from audience and critics. The Hungarian reviewers unanimously praised the subtle humour of the film and particularly the phone sex scene turned out to be a huge favourite with critics and audiences alike. According to Filmkultúra "It would have been worth shooting the film only for the sake of this one scene, but The Little Death entertains over its whole duration (…) always in a surprisingly intelligent way."  And Funzine calls it "the sweetest and naughtiest scene in cinemas this year".
Earlier this month the film also opened nation-wide in Polish theatres (68 screens) though M2 Films where it received spectacular reviews and amazing reception across audience, film critics and mainstream media. Polish edition of Elle compared it to "the best works of Woody Allen". Glamour praised the film as "a truly original and above all great laugh" and according to Gazeta Wyborcza (main newspaper in Poland) "it's perfect! Well-written, well acted and makes the audience rolling in the aisles".
Download the The Little Death Press Kit here