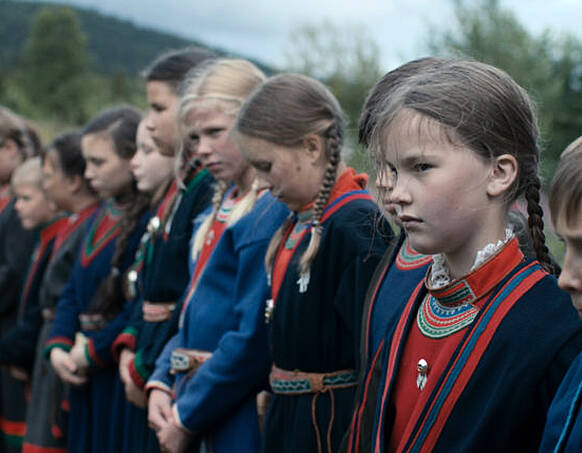 January 19th 2017
Synergetic Distribution takes Sami Blood from LevelK

Share this
SUNDANCE: Boutique US distributor Synergetic Distribution has picked up North American rights for acclaimed Swedish-Sami drama SAMI BLOOD ahead of this years Sundance Film Festival, where the film will be screening in the prestigious Spotlight section.
Written and directed by first-time director Amanda Kernell, the film dips into Sweden's colonial oppression of the indigenous Sami folk in the 1930s. Leading actress Lene Cecilia Sparrok plays a young reindeer-herding Sami girl who breaks all ties with her family and culture in pursuit of opportunities otherwise denied her.
The deal was negotiated between Derek Lui, President of Sales at LevelK and Anatol Chavez, Head of Acquisitions at Synergetic Distribution.
"It's rare to come across a movie that is as honest and as universally loved as SAMI BLOOD, and I think this movie, though set in a specific time and place, speaks to anyone that has questioned their history or identity, or has felt out of place," says Anatol Chavez, Synergetic Distribution's Head of Acquisitions. "We're excited to be able to share the film with US audiences."
Aside from Synergetic Distribution, LevelK also sold the film to Japan/ UPLINK, Hong Kong based Encore Inflight who acquired world airline rights, China (Lemon Tree) and Czech Republic (Film Europe S.R.O). Turkey/Cyprus (Medyavizyon/SinemaTV) and Benelux (ABC – CINEMIEN) has acquired Non-Theatrical rights.
SAMI BLOOD previously screened in the Discovery section at TIFF and won the 'European Cinema Label Award' and the 'Fedeora Prize' for best young director at Venice Film Festival. Most recently the film received the Special Jury Prize and the award for Best Actress at Tokyo Film Festival.
The film is produced by Lars G. Lindstrom for Nordisk Film Production in co-production with Bautafilm, Sveriges Television, SVT, with support from SFI, DFI and ISFI. Executive producers, Henrik Zein, Lena Haugaard. The US release is set for May 2017.
Published in: Variety (exclusive by Elsa Keslassy). Read here