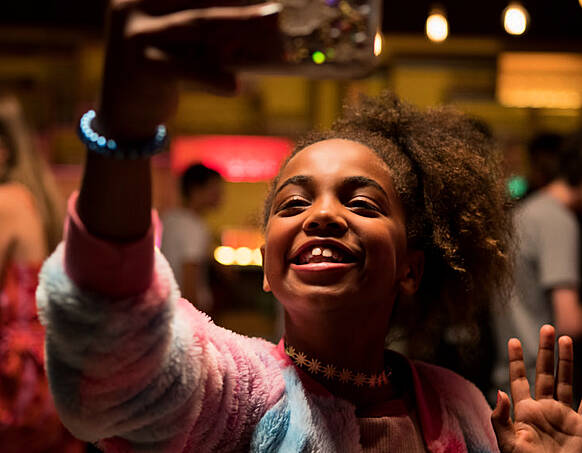 December 20th 2019
Sundance Film Festival selects our Belgian/Dutch family film 'Binti'

Share this
Sundance FF announced its program, and our award-winning and well-review title BINTI is one of the three exclusive titles selected for the Kids Section. 
'Binti' is a vibrant and moving family film about twelve-year-old Binti who dreams of becoming a famous vlogger like her idol Tatyana. But when the police raid her home and try to deport her and her dad, they are forced to flee. Together with her friend Elias she now plots the perfect plan to stay in the country. (Read more here)
After premiering at FIFEM Montréal BINTI  has had an impressive festival round at festivals like Tallinn Black Nights Film Festival, Cinekid and Juniorfest were it has won several prizes amongst others the prestigious European Children's Film Association Award. This humorous and heartfelt title is produced by the Belgian production company Bulletproof Cupid ("Cloudboy") and is distributed by ITA - In the Air.
The film will be released digitally in US Monday the 3rd of February by LevelK.
Download the Binti Press Kit here