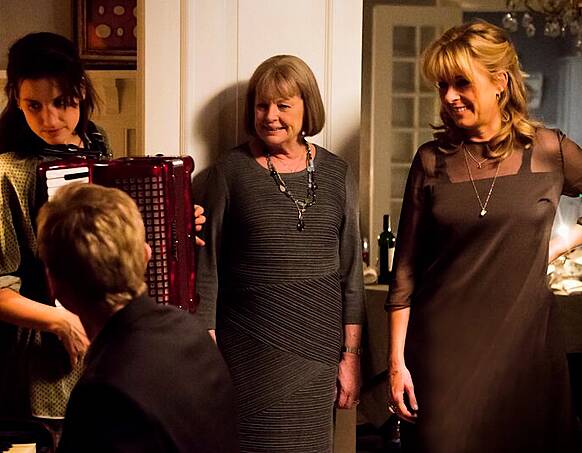 June 22nd 2015
Silent Heart in Munich and Shanghai FF

Share this
Oscar and 2-time Palme D'Or winner Bille August's family drama, Silent Heart has now been selected for Shanghai FF (13/6 - 21/6) and Munich FF (25/6 - 4/7).
The local box office hit, soon premiering around the world, gathers some of the finest Danish actors including Ghita Nørby, Paprika Steen, Pilou Asbæk and Shooting Star Danica Curcic in an intense drama in which every conflict and profession of love finds its voice in the final, redemptive weekend a family spends together.
The film had it's world premiere at San Sebastian FF 2014. Locally it was released the 13th of November and has reached 260.000 admissions since then, making it the 3rd most popular film in Denmark this past year. The film previously won awards for Best Actress in San Sebastian (Paprika Steen), and in the prestigious danish Bodil awards the team brought home four awards for 'Best Film', 'Best Script', 'Best female lead' (Danica Curcic) and 'Best male in supporting role' (Pilou Asbæk). Finally Danica Curcic also won "Best female in supporting role" at the danish Robert Awards.
Producer Jesper Morthorst, Paprika Steen and Christian Torpe will be attending Munich FF from the 26-28 of june.
Screening info - Munich:
- Friday, 6/26/2015, 9:30 PM (98 Min.) City 2
After the film: Q&A with actress Paprika Steen
- Saturday, 6/27/2015, 4:30 PM (98 Min.) City 2
After the film: Q&A with actress Paprika Steen
- Thursday, 7/2/2015, 7:00 PM (98 Min.) HFF Kino 2
Download the Silent Heart Press Kit here