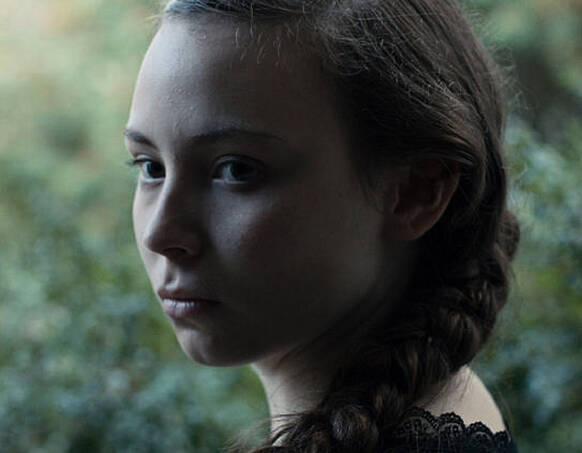 July 27th 2016
Sámi Blood world premieres at the Venice Film Festival

Share this
Director Amanda Kernell's debut feature Sámi Blood (Sameblod) will be shown at the Venice International Film Festival. This was confirmed earlier today when the Venice Days (Giornate degli Autori) section presented this year's line-up at a press conference in Rome.
The Venice International Film Festival is the oldest one in the world, and the 2016 event is the 73rd festival. Venice Days focuses on works by creative, innovative directors, and is a competition sub-category featuring a total of 12 films from around the world. In Sámi Blood, Amanda Kernell looks at false teachings in racial biology, colonial structures and Sámi identity. She has previously covered the same subjects in her Guldbagge-nominated short Northern Great Mountain (Stoerre Varie), which was also selected for the Sundance Film Festival in the US and won the Audience Choice in the short film category 'Startsladden' at the Göteborg Film Festival last year.
Northern Great Mountain, starring Maj Doris Rimpi and Olle Sarri as a mother and son who return to the mother's roots together, is an epilogue to the Sámi family epic Sámi Blood. The feature-length film is set in the 1930s and depicts a dark chapter in Swedish history.
"I am absolutely delighted to be asked to take my debut feature to such an important film festival as Venice," says Amanda Kernell.
Kernell studied at the National Film School of Denmark in Copenhagen, and has previously directed the short films Eutopia (Paradiset, 2014), This Means Forever (Det kommer aldrig att gå över, 2011), Share All (Att dela allt, 2009), The Holiday Sister (Sommarsystern, 2008), Games (Spel, 2008) and Our Disco (Våra discon, 2007).
"As well as being an interesting film artistically, Sámi Blood will provoke a lot of important discussions, both in Sweden and internationally. It is very nice to see that journey beginning at one of the world's leading film festivals," says Pia Lundberg, Director of the International Department at the Swedish Film Institute.
Sámi Blood is produced by Lars G. Lindström for Nordisk Film and has received funding from the Swedish Film Institute, film commissioner Magdalena Jangard. The film is being sold internationally by Level K and will be distributed in Sweden by Nordisk Film during spring 2017.
The winning film in Venice Days receives EUR 20,000 to be shared by the director and distributor to promote the film internationally. All first works shown at Venice also have the chance to receive the prestigious prize Lion of the Future – Luigi De Laurentiis Award of USD 100,000.
The 2016 Venice International Film Festival runs 31 August – 10 September. Further details can be found at www.labiennale.org