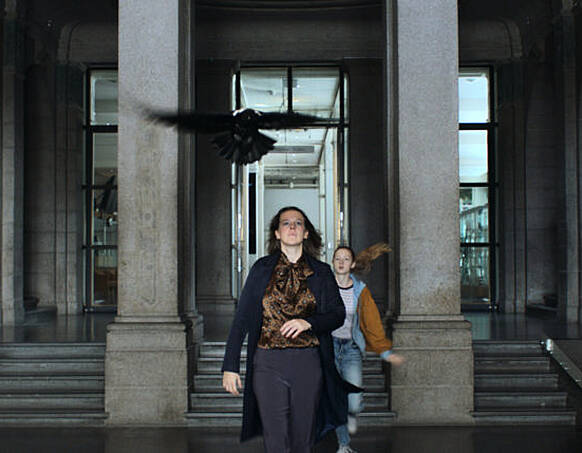 January 8th 2020
LevelK picks up Swedish film 'Psychosis in Stockholm'

Share this
Maria Bäck's debut feature produced by Garagefilm will open this year's Göteborg Film Festival and compete for Best Nordic Feature Film.
A former Nordic Talents winner, Bäck will return to Göteborg where her documentary film I Remember When I Die won a Special Mention in 2016. The film Psychosis in Stockholm is described by the festival's artistic director Jonas Holmberg as "a surrealist, stylistically on point and deeply moving film about a girl seeking life as a teen, but who has to grow up very fast."
Pitched at the 2017 CPH:Forum where it won the Eurimages Award, Psychosis in Stockholm is a semi-autobiographical hybrid film about a defining moment in the director's life when aged 14, she was left temporarily alone in Stockholm as her mother was having a mental breakdown. "Beyond the mother/daughter relationship, the film explores how society defines normality," said the director.
The film is producer Anna Maria Kantarius' third feature to open Göteborg after Something Must Break (2014) and Amateurs (2018), the latter being sold as well by LevelK.
Psychosis in Stockholm was co-produced by Denmark's Nordisk Film Spring, with support from among others the Nordisk Film & TV Fond. TriArt will release it in Sweden and Mer Film in Norway.
LevelK will be in Göteborg with two other films: the Finnish comedy Games People Play, also selected for the festival's Nordic Feature Film competition, and the Danish documentary Fat Front, playing at the Focus section.
Published on Nordisk Film & Fond website on January 1oth. Read the here.
Screening times and more can be found on our festival page.
Download the Psychosis in Stockholm Press Kit here