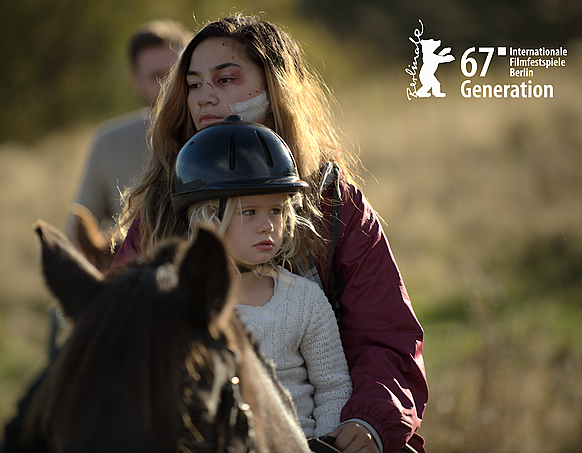 February 9th 2017
PRESS RELEASE: LevelK Teams with Sabertooth Films Ltd. on The Inland Road

Share this
BERLIN: In a pre-Berlin move international sales outfit LevelK has acquired world sales rights to prolific short film writer-director and award-winning actor Jackie van Beek's debut feature The Inland Road, competing in Generation 14plus at this years Berlinale.
The Inland Road revolves around 16-year old runaway Tia. After surviving a fatal car accident, the young Maori girl has nowhere to go. Estranged from her mother and rejected by her father, she moves in with the strangers involved in the accident. Set in the stunning isolation of the Otago highlands, the film is an intimate, emotionally rewarding story of strangers brought together in a crisis that beautifully explores the unpredictable nature of human kindness.
"I wanted to explore the relationship between mothers and daughters. What happens to a mother when she's incapable of mothering? What happens to a daughter when she's scared of losing her mother's love? I wanted to tell a story about feeling directionless and not knowing how to take the next step. But what I most hope to express through this film is the great capacity we have as human beings for love, kindness and forgiveness." – Jackie Van Beek
Jackie is a New Zealand actor, writer and director. She has made seven short films that have played in festivals including London, Palm Springs and MIFF. Her short film, Go the Dogs, played at the Berlinale in 2011. Jackie won SPADA New Filmmaker of the Year in 2013 (NZ) and was awarded first prize in the 2015 WIFT International Showcase for her short film Uphill. As an actor she is best known for her role in the vampire comedy, What We Do in the Shadows. The Inland Road is her debut feature.
The Inland Road is produced by Aaron Watson for Sabertooth Films Ltd and executively produced by Philippa Campbell. The film has a budget of USD 840.000 and was financed by New Zealand Film Commission, Sabertooth Films Ltd, Ayrburn Farm and Estates Ltd. Domestic release TBC.
Publicity for Berlinale 2017 is handled by Premier PR / Simone Devlin: [email protected]
The announcement was featured in Screen Daily on February 9th 2017. Read it here