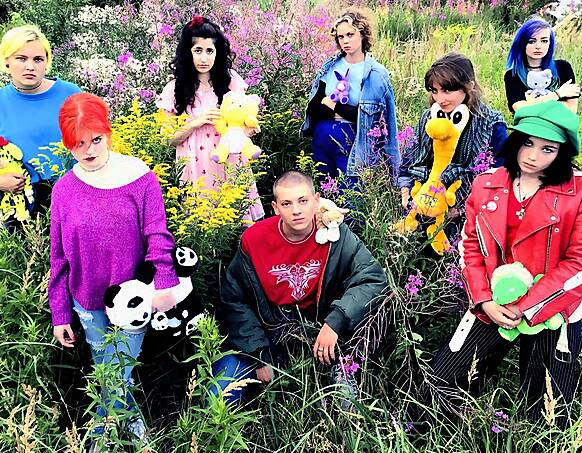 August 17th 2017
PRESS RELEASE: LevelK joins Team Hurricane

Share this
International sales and distribution outfit LevelK teams up with Adomeit Film for first time feature director Annika Berg's teen drama "Team Hurricane" that will celebrate its World Premiere at Venice Film Festival's Critics' Week September 6th 2017.
Team Hurricane tells the story of eight teenage girls that over the course of one summer come to realise they need each other to ride out the storm of adolescence. Depicting radical girls in an ordinary world, the punk chick flick mixes documentary material with highly stylized fiction. Director Annika Berg found the eight girls starring in the film through social media and through close collaboration they developed the characters and narrated the expressive style of the film.
Continuing the film's experimental style, the eight girls will attend Venice Film Festival's Critics' Week during the film's world premiere documenting their presence on social media.
Team Hurricane is directed by first time feature film director Annika Berg and produced by Katja Adomeit for Adomeit Film with a budget of 400.000 euros financed by The Danish Film Institute and The Danish Broadcasting Corporation. During September 2017, Team Hurricane will be released through theatrical event screenings in Denmark's three biggest cities arranged by Angel Film in cooperation with CinemaxX.
LevelK's sales and distribution will unfold through festival and theatrical event screenings in line with the Danish release strategy followed by digital distribution worldwide targeting both major and local VOD platforms.
Published in ScreenDaily by Wendy Mitchell, August 17th 2017. Read the exclusive here
Download the Team Hurricane Press Kit here