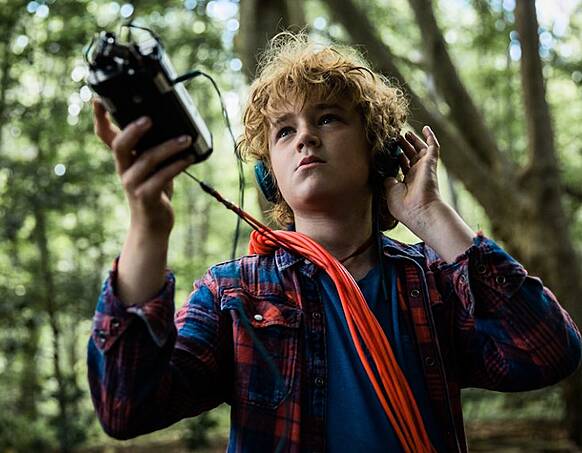 March 8th 2017
PRESS RELEASE: LevelK is joining forces with Bulletproof Cupid on Cloudboy

Share this
International sales outfit LevelK has picked up the sales rights to Meikeminne Clinckspoor's family film Cloudboy, celebrating its international premiere at TIFF Kids next month.
Set in Belgium and Sweden, Cloudboy revolves around the 12-year old Belgian city boy Niilas, who is sent to stay with his mother in Swedish Lapland, amongst the reindeer-hearding Sami folk. Nillas wants to return to Belgium and turns his back on his Swedish family, but when a reindeer goes missing, he joins in the search together with his 11-year old sister, taking him on a journey in the magical world of the woods, and against all odds he experiences the most adventurous summer of his life.
"Cloudboy was created out of the desire to make qualitative and layered cinema for children, to narrate a story for children that rooted in the film culture trend that has been set by Astrid Lindgren in the seventies, in which play, imagination and nature play a pivotal role. It has grown out of a desire to bring children more in contact with nature, a connection they seem to be losing more and more. My hope is to encourage children to believe in themself, to dare live their "wild" self – something every child should get the chance to discover." – director Meikeminne Clinckspoor.
Clinckspoor decided really young that she wanted to make children's movies. After a theatre education in Amsterdam, she started a film education (2004) at the Film School KASK in Belgium, where she graduated in 2009 with her short film for children "The Wishing Tree", supported by Jekino Distribution, known as a Belgian distributor for quality children's films. Since then she has written and directed various shorts for children, the last one being "Ki" which premiered at Cinekid 2015. This is her first feature film.
Cloudboy is produced by Katleen Goossens for Bulletproof Cupid in coproduction with Sabine Veenendaal (Submarine Film – NL) and Olle Wirenhed (Götafilm International – SE). The film has a budget of 1,6 million Euros and was financed by The Flemish Audiovisual Fund, The Tax Shelter of the Belgian Government, Filmpool Nord, Filmcamp, The Netherlands Film Fund, The Netherlands Film Production Incentive and The Creative Europe Programme Of The European Union. Domestic release is set to the 5th of April 2017 by Jekino
The film will be screening at TIFFkids from the 13th until the 22nd of April. LevelK will also be presenting their children animation series KLUMP, screening on the 8th of April (Toronto Premiere).
Published in ScreenDaily by Wendy Mitchell, March 8th 2017. Read their exclusive here 
Download the Cloudboy Press Kit here