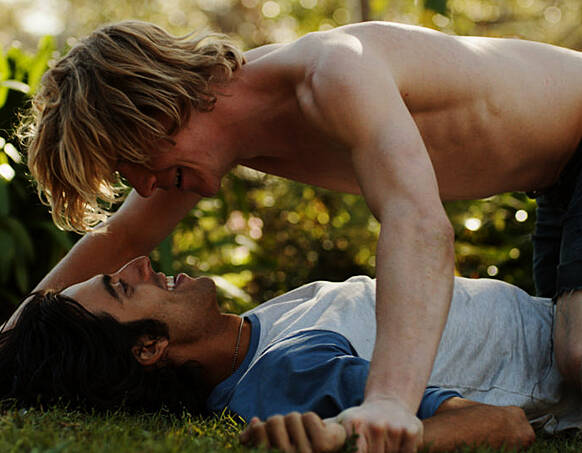 November 11th 2016
PRESS RELEASE: LevelK has closed a raft of deals on Teenage Kicks

Share this
Sales outfit LevelK has closed a number of deals on Australian drama Teenage Kicks prior to the Black Nights Film Festival commencing today, where the film will celebrate its European Premiere in the JF Youth Programme.
The film has been acquired for UK and Ireland (Bounty Films), Germany and Austria (Salzgeber & Co Medien GmbH), Hong Kong (Sundream Motion Pictures Limited), Australia and New Zealand (Umbrella Entertainment), US and Canada (TLA Releasing) as well as Belgium, Luxembourg, Andorra and Monaco (Optimale Sarl).
Exploring the minefield of adolescence, Teenage Kicks follow 17 year old Miklós Varga, played by young up and comer Miles Szanto, as he search for a way to navigate through his guilt over his brother's death and his explosive sexuality to find the man he can be.
It boasts an impressive young ensemble cast with Miles Szanto (Love My Way, The Elephant Princess) in the lead role alongside Daniel Webber (most recently seen as Lee Harvey Oswald with James Franco in JJ Abrams' 11.22.63), Shari Sebbens (The Sapphires, Redfern Now) and Charlotte Best (Puberty Blues, Home and Away) as well as veterans, AFI winner, Anni Finsterer, Lech Mackiewicz and ex-football legend Ian Roberts (Superman Returns, Underbelly)
Teenage Kicks is written and directed by Craig Boreham and produced by Annmaree J Bell for Azure Productions Pty Ltd. Executive produced by John Frank.
The film made its World Premiere at Sydney Film Festival in June this year and will also screen this week at the Marais Film Festival in France.
Published in: ScreenDaily (exclusive by Wendy Mitchell). Read here
Download the Teenage Kicks Press Kit here