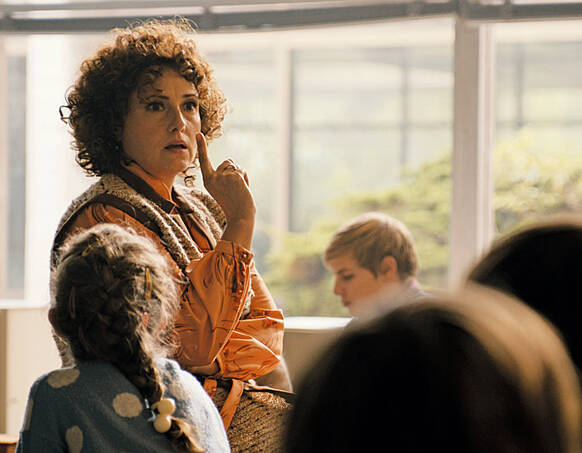 October 26th 2016
PRESS RELEASE: LevelK continues to Ink sales on THE TEACHER

Share this
TOKYO: Sales outfit LevelK has closed another round of deals on Jan Hřebejk's 'The Teacher' currently screening at Tokyo Film Festival. The film was acquired for the US (FilmMovement), Korea (Candle Media) and Hong Kong (EDKO). Since it's debut at the Karlovy Vary festival in July, the Copenhagen/Hong Kong/Sydney based LevelK has teamed up with distributors in more than 50 territories.
Directed by Oscar Nominated Jan Hřebejk ("Divided We Fall", "Kawasaki's Rose") and loosely inspired by true events, the film is a lighthearted drama about an elementary school teacher (played by Zuzana Mauréry, named Best Actress at Karlovy Vary) who uses her students to manipulate their parents for her own gain.
Besides FilmMovement (US), EDKO (Hong Kong) and Candle Media (Korea) buyers include: Sinema TV (for Turkey,) Palace Films (Australia and New Zealand,) Bodega Films (France and Switzerland,) Kino Pasaka (Estonia, Latvia and Lithuania,) Four Corners/September Film (The Netherlands, Belgium and Luxemburg,) Rosebud 21 (Greece) Lev Films (Israel,) Satine Films (Italy) Aurora Films (Poland,) Karma Films (Spain,) Fidalgo (Norway,) Catchplay (Taiwan,) Encore Inflight (World, Airline) and Slovenia RTV (Slovenia.)
The film was produced as a Slovakian/Czech co-production by Zuzana Mistríková and Ľubica Orechovska for Slovakia's PubRes and Ondřej Zima and Jan Prušinovský for Czech's Offside MEN. Its Euros 860,000 budget was supplemented by finance from the Ministry of Culture of the Slovak Republic, Slovak Audiovisual Fund and the State Cinematography Fund.
It had its Asian premiere at Busan International Film Festival earlier this month almost simultaneously with its U.S. debut at the Hamptons. Theatrical release was on July 21 through Forum Film Slovakia gathering 60,000 admissions to date.
Published in Variety, Oct. 25, 2016: Read article here
Download the The Teacher Press Kit here