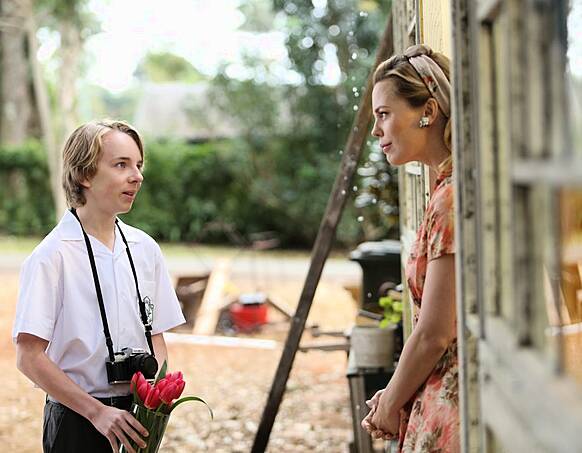 November 4th 2017
PRESS RELEASE: LevelK Closes Deals on The Butterfly Tree starring Melissa George

Share this
AFM: International sales outfit LevelK has closed its first raft of deals on Priscilla Cameron's debut feature The Butterfly Tree ahead of AFM, securing distribution in more than 35 countries.
The film has been acquired for North America (Gravitas Ventures), United Kingdom (Eureka Entertainment), South East Asia (ASTRO), Russia/CIS (Kinologistika/NDPlay), Estonia (Estin Film). Encore Inflight Limited has bought Worldwide Airline rights. More deals are still in negotiation.
Toplining Golden Globe nominee Melissa George (The Slap) and Ewen Leslie (Top Of The Lake), the stunning and magical Australian drama centres on radiant burlesque queen turned florist, Evelyn, who bewitches single dad Al and his teenage son, Fin with her love for life. But when father and son discover they are competing for the affections of the same woman, old wounds are reopened over the death of Fin's mother.
The film took home awards for Best Feature Film and Best Actress (Melissa George) at the Chinese Australia Film Festival (CAIFF) this weekend. It celebrated its World premiere at MIFF this year and soon after its International premiere at Toronto International Film Festival as part of the Discovery program.
The Butterfly Tree was one of the final 10 feature projects to be selected for the 2014 Berlinale Project Talent Market out of 4167 entrants from 79 countries. It was developed through the prestigious Binger International Film Lab after Cameron was selected for the intensive six-month residential director's program. Her previous short films have won awards, screened in numerous festivals and have been sold all over the world.
It is produced by Bridget Callow-Wright for Midwinter Films. Alongside Melissa George and Ewen Leslie, the film stars Ed Oxenbould (Wildlife, The Visit, Safe Neighbourhood, Paper Planes, Alexander And The Terrible, Horrible, No Good, Very Bad Day) and Sophie Lowe (Beautiful Kate, 2009). It was financed by Screen Queensland, Cowlick Entertainment Group, MIFF Premiere Fund, Film Victoria, The Post Lounge and Vendetta Productions. Domestic release, November 23rd, 2017 by Vendetta Films.
Published in Variety on November 2nd, 2017. Read the exclusive here
Download the The Butterfly Tree Press Kit here