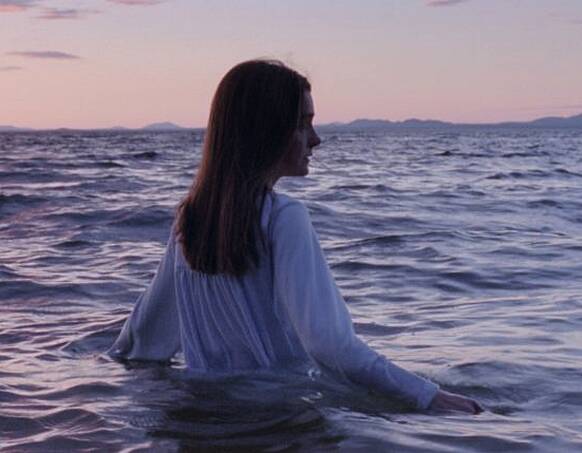 August 23rd 2017
PRESS RELEASE: LevelK Boards Never Steady, Never Still ahead of TIFF

Share this
International sales outfit LevelK has signed international sales rights for first time director Kathleen Hepburn's drama Never Steady, Never Still, celebrating its world premiere at this year's Toronto International Film Festival as part of the Discovery Program.
Starring Shirley Henderson (Trainspotting, Filth) and Théodore Pellerin (Endorphine, Les Demons) the film is a striking and emotional drama that celebrates the quiet strength of the human spirit, dealing with issues of loss, masculinity, and love through the lives of an eighteen-year-old oil field worker, and his mother, who is struggling to take control of her life in the face of advanced Parkinson's disease.
"The script initially began for me as an attempt to understand, and give voice to, my mother's own struggle with Parkinson's over twenty four years ago now, and an urge to explore all that remains unsaid between loved ones - the way we fail in so many ways to express ourselves, not because we don't want to, but because we simply don't know how or even what we want to express." - Kathleen Hepburn
Kathleen Hepburn is a Vancouver born writer and director who holds an MFA in Creative Writing, and a BFA in Film Production from the Universities of Guelph and Simon Fraser respectively, and is a graduate of the Canadian Film Centre's Writer's Lab. Her most recent short film of the same name was included in TIFF's Canada's Top Ten, and was awarded Leo's for Best Dramatic Short and Best Direction, and Most Promising Canadian Director at VIFF
2015. Never Steady, Never Still is her first feature film.
The script for Never Steady, Never Still won best screenplay at the 2014 Vancouver International Women in Film Festival, and was developed in part through the Canadian Film Centre's Writer's Lab, and the production made possible through the support of Telefilm Canada, The Harold Greenberg Fund and the Women in the Director's Chair Feature Film Award.
The film is produced by Tyler Hagan for Experimental Forest Films and James Brown for Christie Street Creative. Carol Whitman is executive producing. Domestic release by Thunderbird, date is still to be confirmed.
Synopsis:
Having lived with Parkinson's disease for almost two decades, Judy is faced with the heightened challenges of daily life when her husband and caregiver dies of a sudden heart attack on their isolated property on the shores of Stuart Lake. Meanwhile, her teenage son Jamie, pushed by his father to get a job on the oil fields, is terrified by the idea of filling his
shoes at too young an age, and grappling with the daunting task of becoming a man in world that has no apparent room for weakness.
Additional cast includes: Mary Galloway (Fire Song, Ariel Unravelling), Nicholas Campbell (Da Vinci's Inquest, Naked Lunch) and Lorne Cardinal (Insomnia, Wolf Canyon)
Published in Screen Daily on August 23rd. Read their exclusive here