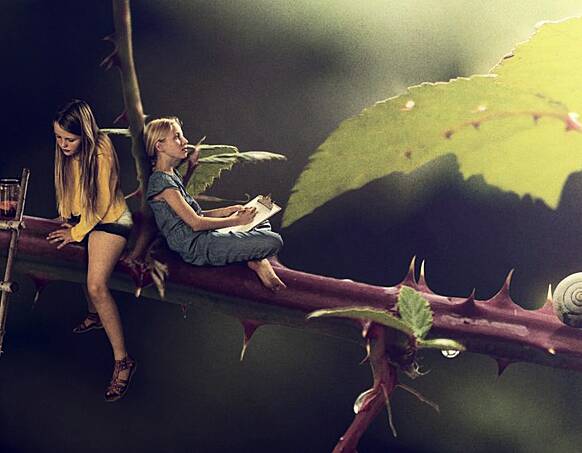 November 12th 2018
Phie Ambo's new documentary Rediscovery secures sales agent

Share this
International sales and distribution outfit LevelK teams up with production company Hansen & Pedersen Film on Phie Ambo's new Danish documentary Rediscovery that introduces an anthropological exploration of children ruling.
On an abandoned construction site in Copenhagen where nature has long since taken over, 47 children are given free rein to build a new society from scratch. The film plays out over ten weeks, where the children go to school to create what they think is an ideal society. As they go along, they discover what nature has to teach them and slowly each one of them finds their place in their homemade society.
Phie Ambo said, "I wanted to make a film that draws the audiences' attention towards the nature that surrounds us but we fail to notice. To make adults see the world through children's eyes, so they may rediscover the things we have forgotten throughout the years."
Award-winning documentary director Phie Ambo is renowned for acute sensibility and creating films with a poetic, personal and cinematic language. Her most recent filmography includes When You Look Away (2017), Good Things Await (2014), and Free the Mind (2012). They are all known for dealing with essential topics such as environmental issues, family relations, the relationship between humanity and technology, consciousness and science. Phie Ambo continues to explore many of these themes in Rediscovery.
The film is produced by Malene Flindt Pedersen for Hansen & Pedersen Film with support from The Danish Film Institute, DR, SVT, KRO-NCRV and the Gaia Foundation. Malene is also the producer of Phie Ambo's When You Look Away and Good Things Await and has a long record of documentary productions to her name.
Published in Screen Daily on November 12th, 2018. Read the exclusive here