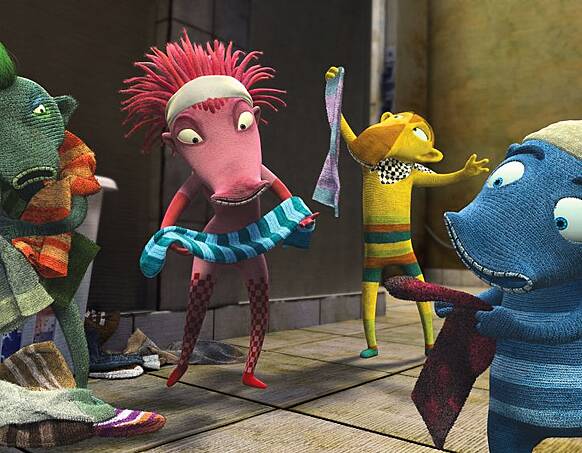 June 13th 2017
Oddsockeaters English Dub!

Share this
The popular 3D family animation Oddsockeaters is now available with English dub.
Based on the best-selling books by Pavel Šrut, Oddsockeaters introduce us to the lives of the Oddsockeaters – small invisible sock thieves, responsible for socks that go missing when we only have one left from a pair, the odd sock. It revolves around a small but brave hero called Hugo. When the life of his grandpa comes to an end, Hugo must leave his safe haven and move in with his gangster uncle 'Big Boss' and two crazy cousins, who live in the house of their biggest adversary, a lonely professor. Set against the backdrop of a gangster
story involving two feuding gangs of oddsockeaters, Oddsockeaters is a heart-warmingly comical story of a small oddsockeater in a big world.
The film was directed by Galina Miklínová and produced by Ondřej Trojan for Total HelpArt T.H.A. It celebrated a successful theatrical release in October 2016, with more than 200.000 admissions during the first two weeks.
For sales and more info contact CEO Tine Klint (responsible for Eastern Europe, Latin America, Nordics, UK, Middle East, Africa, France and Germany) or President of Sales Derek (responsible for North America, Australia, New Zealand, Asia, Spain, Portugal, Italy, Turkey, Russia).