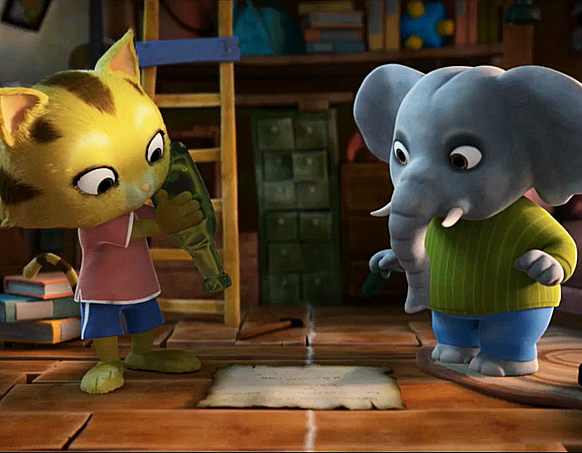 April 7th 2017
Meet the director of The Incredible Story of a Giant Pear!

Share this
The adventurous family film will journey to Cannes this year along with director and animation veteran Phillip Einstein Lipski, who will present the film at a private event at the Scandinavian Terrace La Croisette 55, 1st Floor. More information about the event and registration will follow after Easter along with our Cannes lineup.
The film was adapted from Jakob Martin Strid's popular children's book of the same name, which has sold more than 100,000 copies and has been published in eight languages.
The story is about two friends; a cat named Mitcho and an elephant named Sebastian, living in the idyllic village of Solby, who embark on a great journey full of peculiar hazards, dangerous pirates, ghosts and a huge underwater dragon, to help save the missing Mayor. In the process they uncover something that will bring great pleasure to the city of Solby – a Giant Pear.
The film is in production now for Nordisk and Danish animation powerhouse A Film. Thomas Heinesen and Trine Heidegaard produce and Henrik Zein & Malene Ehlers serve as executive producers. Backers for the $3.4m project include the Danish Film Institute, NFTVF and DR. Domestic release is set to October 12th 2017 by Nordisk Film.
Download the The Incredible Story of the Giant Pear Press Kit here