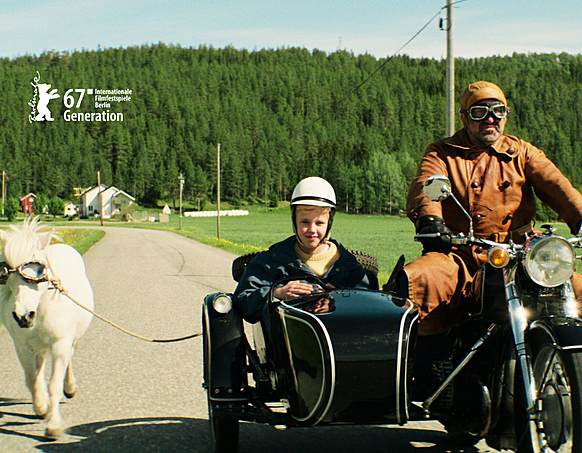 February 9th 2017
PRESS RELEASE: LevelK to Handle International Rights for Oscar's America

Share this
BERLIN: Ahead of the Berlinale European Film Market, international sales outfit LevelK has napped world sales rights to Norwegian family film Oscar's America, competing in Generation Kplus at this years Berlinale, while also celebrating its world premiere.
The film revolves around 10 year old Oskar, who dreams of riding the prairies with his mother. But right before the summer vacation, Oskar's mum tells him she is going to America, while he has to stay behind on the farm with his bad-tempered grandfather. Fortunately for Oskar, he gets acquainted with Levi and his short-sighted horse and together they set up a nutty plan to cross the Atlantic Ocean in a rowboat with Levi's horse as a passenger, in order to find Oskar's mum.
"Oskar's America contains a reality condensation in a simple, fable-like form. The idea was to convey a challenging theme in a form appealing to children, with an expression of playfulness, hinting at references to a few classic children's films. The goal was to arrive at a story marked by both gloom, humour and suspense, and a story which takes children seriously." – Torfinn Iversen
Torfinn Iversen (1985) started directing short films at age eleven. He graduated from Nordland kunst- og filmfagskole in the spring of 2009 and holds a BA degree in Film Studies from Inland Norway University in Lillehammer. Several of his films has competed at national and international short film festivals.
Oscar's America is produced by Mona Steffensen for Original Film AS in coproduction Bob Film Sweden. Co-produced by Andreas Emanuelsson. The film was financed by Norwegian Film Institute, Filmfond Nord, FilmCamp, SNN Kulturnæringsstiftelsen, Eurimages, RUV, Filmpool Nord. Domestic release is set to March 24th 2017 by Storytelling Media.
Featured as an exclusive in Screen Daily on February 9th. Read it here