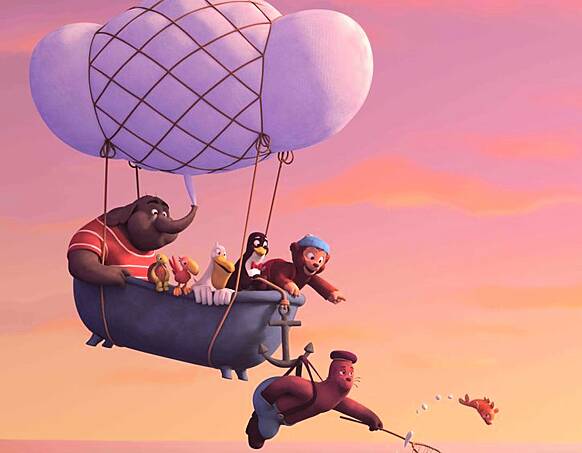 May 11th 2016
LevelK teams up with Mondrian on Klump

Share this
LevelK and Mondrian Entertainment to cooperate for world sales on Studio Soi 3D animation series Klump, based on renowned international brand Rasmus Klump.
Based on the best-selling books series, with more than 32 million copies sold to date, Klump has been described as "Indiana Jones for kids" and is one of Denmark's all-time top literary exports published by Egmont Publishing.
Klump is produced by Carsten Bunte from Studio and Lars Sylvest from Mondrian Entertainment in collaboration with ZDF and Egmont Publishing. Egmont and ZDF have commissioned 26 episodes spanning two seasons with an average run time of 12 minutes. Season three and four are currently in development.
Animation is handled by Oscar nominated and BAFTA winning Studio Soi (The Gruffalo, Gumball), one of Europe's leading animation studios. Studio Soi has aimed to develop the high-budget TV-series for a cinematic level of feel and quality, using rendering techniques, which have normally been the reserve of full-length features.
Klump won the main award for best animated series for children at ITFS (International Trick Film Festival in Stuttgart) April 2016.
Directed by Johannes Weiland, Paul Cichon, Michael Bohnenstingl the series tells the stories of Klump and his friends traveling the world on their good ship Mary encountering interesting creatures, fascinating locations and challenging tasks.
Egmont is relaunching the book series based on the 3D animation series Klump.