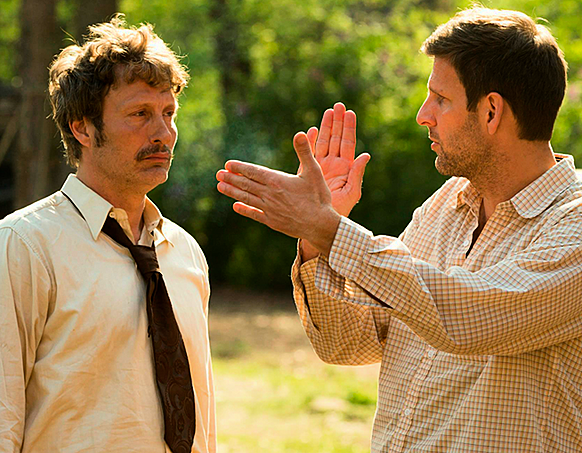 September 5th 2014
LevelK teams up with M&M Productions for Anders Thomas Jensen's Men and Chicken.

Share this
10 years after his acclaimed Adam's Apples, writer/director Anders Thomas Jensen is back in the directorial chair and is set to entertain audiences, reuniting with his Green Butchers Mads Mikkelsen and Nikolai Lie Kaas, alongside Nicolas Bro, Soren Malling and David Dencik.
This will mark the first cooperation between the Copenhagen/New York based sales boutique and the Oscar-winning production company. "We are very excited to work on the film´s International strategies with LevelK, who have proven to be one of the best sales agents out there. It was also a natural choice for us to go with LevelK since Tine and her team have experience handling Anders Thomas Jensen's films in their previous roles", Kim Magnusson.
For more information and to screen Men and Chicken please contact
[email protected]
Download the Men & Chicken Press Kit here