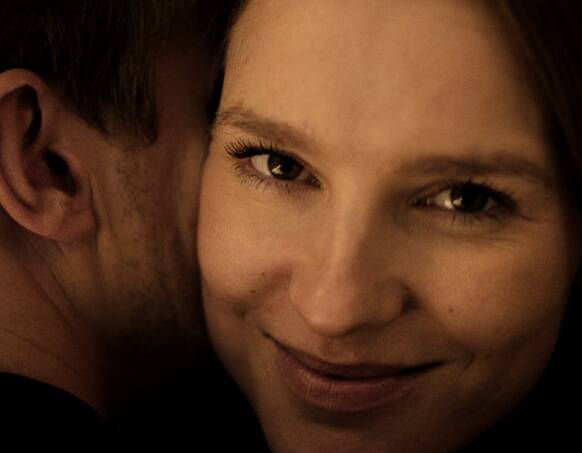 May 6th 2017
LevelK takes A Horrible Woman to Cannes

Share this
by Jorn Rossing Jensen for Cineuropa
The Danish international sales boutique will bring "a true portrait of woman's dreadful nature", plus two other new Danish films, to the festival.
When Danish actor-turned-writer-director Christian Tafdrup launched his feature debut, Parents, last year, the mystery-drama received three Bodil and Robert Awards from the Danish Film Critics and the Danish Film Academy. The parents in his film were not ordinary, and neither are the lead characters in his sophomore feature, A Horrible Woman, which Danish international sales agent LevelK will introduce at the Film Market in Cannes ahead of its Danish premiere. It is one of three new Danish films on the firm's slate that have still not been released domestically.
"A true portrait of woman's dreadful nature" is the introduction to his and Mads Tafdrup's story of Rasmus, who – when he meets Marie – is sure that, finally, here before him is the love of his life. However, it does not take long before she reveals herself to be a possessive and manipulative creature that painfully picks him apart. Anders Juul, Amanda Collin, Rasmus Hammerich and Nicolai Jandorf play the leads in the drama about a woman's destructive insistence on dominance in the relationship, as seen through the man's eyes. Marta Mieczek and Thomas Heinesen have produced the movie for Nordisk Film Production.
Inspired by real-life events – a traffic accident in 2000, in which a young man driving a moped was killed – Danish director Mehdi Avaz's While We Live follows four people whose fates are intertwined, with Sebastian Jessen, Mia Jexen, Julie R Ølgaard and Nicolas Bro in the leads. The Sara Victoria Bjerre Pedersen, Mehdi Avaz and Milad Avaz production for Rocket Road Pictures will be premiered in Denmark on 26 October.
Born in Iran, Avaz fled to Denmark with his mother and two brothers in 1992. Originally educated at the Copenhagen Business School, he was headhunted for an investment fund, but in 2013 he decided to follow his dream of becoming a filmmaker, encouraged by his brother Milad, who lives in Los Angeles. Milad scripted and co-produced the film.
The Incredible Story of the Giant Pear, a 3D animated feature by Philip Einstein Lipski, Jørgen Lerdam and Amalie Næsby Fick, takes place in the otherwise peaceful city of Solby. One day at the harbour, Mitcho and Sebastian find a message in a bottle from the missing mayor: he is on Mysterious Island and has made a great discovery, but he needs help getting home. In the process, they discover something that will bring joy to the city – a giant pear. The Thomas Heinesen-Trine Heidegaard production for Nordisk will be released domestically on 12 October.
At Cannes, the Copenhagen-based sales agent with offices in Hong Kong and Sydney will also be promoting Australian director Luke Shanahan's drama-thriller Rabbit, and German directors Johannes Weiland, Paul Cichon and Michael Bohnenstingl's 26 x 12-minute animated series Klump. LevelK will be represented at the festival by managing director Tine Klint, president of sales Derek Lui, sales trainee Debra Liang, media manager Niklas Teng and media assistant Andrea Frovin.