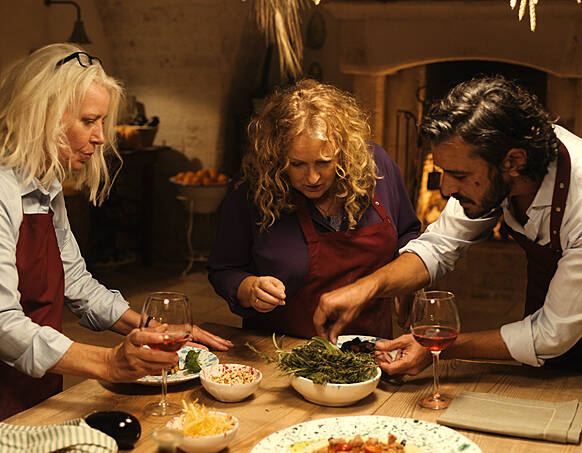 August 17th 2020
LevelK Signs Up for Danish Drama 'The Food Club' (EXCLUSIVE)

Share this
International sales outfit LevelK has acquired the uplifting female-led Danish drama "The Food Club," directed by Barbara Topsøe-Rothenborg ("One-Two-Three Now!").
LevelK will be handling world sales rights to "The Food Club" outside of the Nordics. Set in the lush countryside, "The Food Club" is headlined by three well-known Scandinavian actresses, Kirsten Olesen ("The Bridge"), Stina Ekblad ("Wallander") and Kirsten Lehfeldt ("Men & Chicken").
The film revolves around three longtime girlfriends from elementary school who are coming into their prime and are finding a new lease on life after participating in a cooking course in Italy.
Marie (Olesen) is abandoned by her husband on Christmas Eve, leading her identity as part of a happy family to crumble; while Berling (Ekblad) is the eternal bachelor who lives the sweet life but has a complicated relationship with her daughter; and Vanja (Lehfeldt) lives with the memories of her late husband and has difficulty moving on. Read the whole exclusive in Variety.
Download the The Food Club Press Kit here