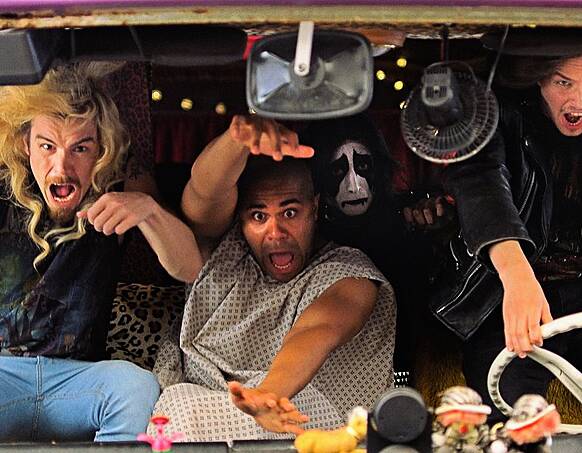 April 19th 2018
LevelK joins the SXSW success Heavy Trip

Share this
International sales and distribution outfit LevelK has picked up world sales rights for a new Making Movies Oy comedy Heavy Trip ahead of Cannes Film Festival.
Set in a small town in Northern Finland, Turo, the lead singer of an unknown heavy metal band 'Impaled Rektum', is forced to overcome his fears and lead the band to the hottest metal festival of Norway. To play their very first gig, they begin a journey full of heavy metal, grave robbing, viking heaven and an armed conflict between Finland and Norway.
"Heavy Trip has a true potential to become a cult film. No-one has never seen a film like this… and still it is a very good comedy", says the producer Kai Nordberg.
"Guys like the band in Heavy Trip deserve their story to be told. These small town guys with a huge passion for a music genre, that most people wouldn't consider no more than a broken heavy machinery, is nothing short of inspirational", - directors Jukka Vidgren and Juuso Laatio.
LevelK will present Heavy Trip in Cannes along with market screenings.
The film is produced by Kai Nordberg & Kaarle Aho for Making Movies Ltd with a budget of € 3,1 million, financed by Finnish Film Foundation, YLE & Film Camp. Scanbox Entertainment released the film locally on March 9th 2018. Cast includes Johannes Holopainen, Minka Kuustonen & Ville Tiihonen.
Published in Screen Daily on April 19th, 2018. Read the exclusive here