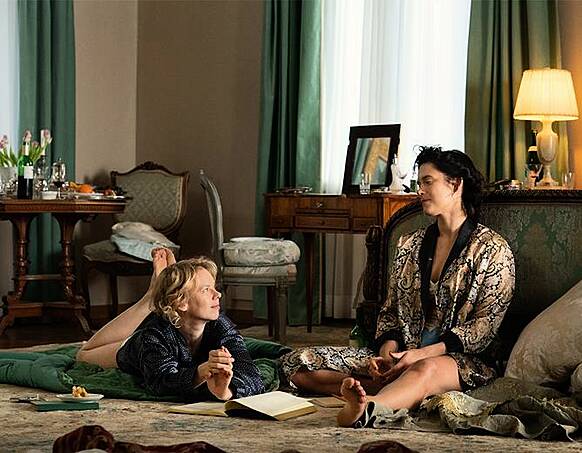 January 20th 2021
LevelK closes North American deals for Oscar hopeful 'Tove'

Share this
LevelK has closed a slew of new deals on Tove, the biopic of artist and Moomins creator Tove Jansson, which Finland has submitted for the international feature Oscar.
The deals are led by Juno Films, which has acquired US rights, Films We Like for Canada, and Blue Finch Film Releasing for the UK and Ireland.
Further deals include to Switzerland (DCM), Benelux (Remain in Light), Austria (Polyfilm Verleih), Israel (DBS Satellite) and Thailand (Movies Matter).
Previously announced sales include to Russia/CIS (Russian World Vision), Baltics (Estin Film), Eastern Europe (HBO Central Europe), South Korea (Jin Jin Pictures), Taiwan (Joint Entertainment) and Japan (Klockworx).
Juno and Films We Like plan to release the film this June, timed for Pride Month, the annual LGBTQ celebration.
Tove is directed by Finnish filmmaker Zaida Bergroth and was written by Eeva Putro. The story follows Jansson, played by Alma Pöysti, in a formative decade of the artist's life, from the mid-1940s to the mid-1950s. It includes her affair with a married politician and a romance with a female theatre director.
Producers are Andrea Reuter and Aleksi Bardy for Helsinki-filmi, whose previous credits include Tom Of Finland.
Tove was previously included as one of the TIFF Industry Selects films at Toronto 2020 and it will open the Goteborg Film Festival's virtual edition on January 29.
The biopic was a hit in Finland, where it was released last October, and ranked as the highest-grossing Swedish-language Finnish film in the last 40 years. See the Screen exclusive here.