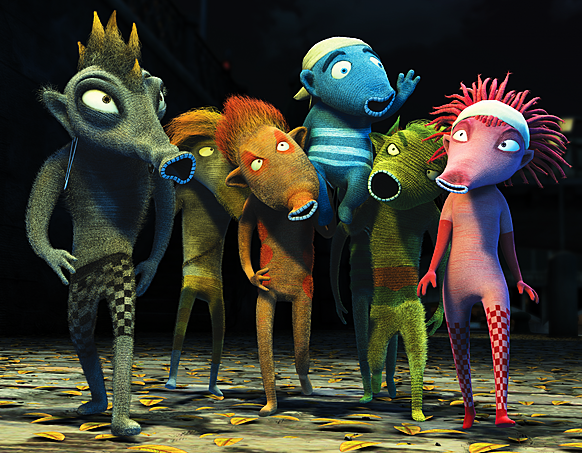 March 13th 2017
PRESS RELEASE: LevelK closes first deals on 3D animation Oddsockeaters

Share this
FILMART: LevelK has secured its first raft of deals on Galina Miklínová's 3D family animation Oddsockeaters ahead of FILMART this week.
The film has been acquired for United Arab Emirates (Empire Networks LLP), Korea (9ers Entertainment), Poland (VIVARTO SP. ZO.O) and China (TBA).
Based on the best-selling books by Pavel Šrut, Oddsockeaters introduce us to the lives of the Oddsockeaters – small invisible sock thieves, responsible for socks that go missing when we only have one left from a pair, the odd sock. It revolves around a small but brave hero called Hugo. When the life of his grandpa comes to an end, Hugo must leave his safe haven and move in with his gangster uncle 'Big Boss' and two crazy cousins, who lives in the house of their biggest adversary, a lonely professor. Set against the backdrop of a gangster
story involving two feuding gangs of oddsockeaters, Oddsockeaters is a heart-warmingly comical story of a small oddsockeater in a big world.
The film was directed by Galina Miklínová and produced by Ondřej Trojan for Total HelpArt T.H.A. in coproduction with Zuzana Mistríková and Ľubica Orechovská from PubRes (SK), Petr Horák from Alkay Animation Prague (CZ), Arsen Anton Ostojić from Filmosaurus Rex (HR) and Česká televise (CZ). Executively produced by Michaela Syslová. The film has a budget of 1.700.000 EUR and was financed by State Film Fund (CZ), Audiovizuálny Fond (SK), Croatian Audiovisual Centre (HR). Distributed by Falcon (CZ), the film celebrated a successful theatrical release in October 2016, with more than 200.000 admissions during the first two weeks.
Published in Variety on the 13th of march by Elsa Keslassy
Download the Oddsockeaters Press Kit here