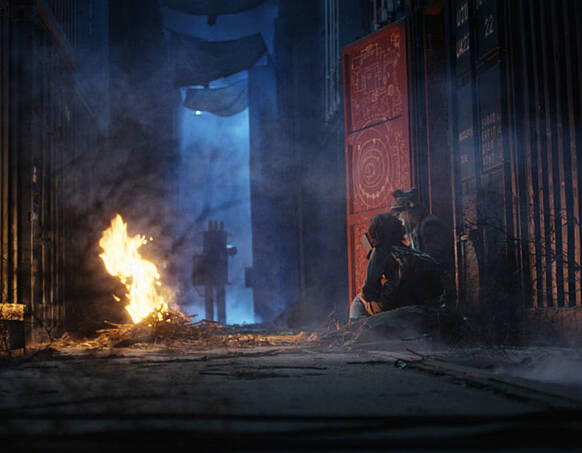 August 8th 2018
LevelK brings new Ukrainian sci-fi family film to TIFF Industry

Share this
New Ukrainian sci-fi family film THE BOBOT by first time feature director Max Ksjonda is ready to take on the market at Toronto Film Festival with international sales and distribution outfit LevelK handling world sales rights.
TIFF is closing in and LevelK is announcing the first film on their line-up to be The Bobot.
The imaginative and exciting sci-fi family film follows 12-year-old dreamer Vlad, who likes telling fantastic stories about his courage to his summer camp friends. One day his bravery is put to the test as he accidentally gets caught in a conflict between two alien forces. Together with an electric transformer box called The Bobot, a brave girl, and an eccentric scientist he has to save the world from a global catastrophe.
Director Max Ksjonda is a highly experienced Ukrainian director. His award-wining short film THE WAY (2012) was selected for more than 30 festivals worldwide, including the Slamdance, Les Arcs, Cottbus and Odessa Film Festivals as well as the renowned short film festivals in Clermont-Ferrand, San Francisco, Interfilm Berlin and Hamburg.
Ksjonda says, "For me THE BOBOT is a really special sci-fi family film that does not show life in rigid black and white terms, but embraces its complexity. Moreover, the film is not solely about saving the planet, but more about the peculiar emotions children experience, when they discover the world around them, as they are reaching adolescence."
The film is produced by Oleksii Moskalenko for mental dRive studio, written by Ivan Timshin and financed by Ukrainian State Film Agency and mental dRive studio. Cast includes Viktor Grigoriev, Ivanna Borodai, Igor Miroshnychenko, Volodymyr Rashuk, Taras Shevchenko, and Arsen Shavlyuk.
Local premiere is 30th of August by Ukrainian Film Distribution (UFD).
Published in Screen on August 6th, 2018. Read the exclusive here
Download the The Bobot Press Kit here