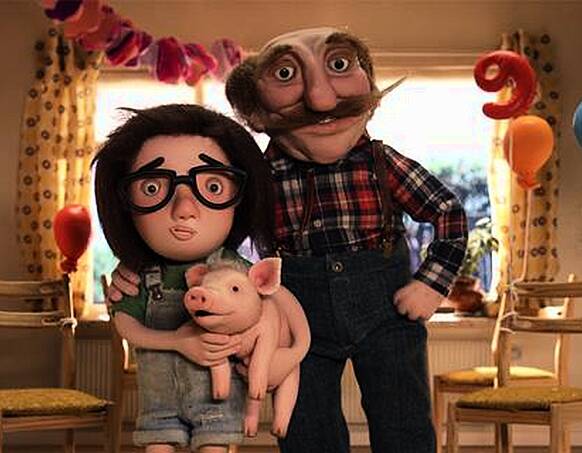 January 17th 2022
LevelK boards sales on Berlinale family animation 'Oink'

Share this
LevelK has boarded international sales excluding North America for the Dutch-Belgian family animation Oink, which will world premiere in Berlinale's Generation Kplus section next month.
Dutch filmmaker Mascha Halberstad makes her feature directing debut with the stop-motion animation, having previously made shorts including Munya In Me and Fox & Hare, plus music videos for UK group The Prodigy.
The story follows a nine-year-old girl whose grandfather gives her a pig named Oink. She has to take the pig to puppy training, and also away from the local sausage-making competition.
Zurich and Dirty God producer Marleen Slot produces for Viking Film, with Dries Phlypo's A Private View in Belgium co-producing. The animations were created at Holy Motion, the new animation studio that Slot and Halberstad opened in Arnhem, the Netherlands, in 2020.
Backers are Netherlands Filmfund & Netherlands Production Incentive, CoBO Fund, Eurimages, Flanders Audiovisual Fund, Broadcaster VPRO, Creative Europe, Casa Kafka; Belgian Taxshelter, The Jokers and Gusto Entertainment.
The Dutch theatrical release is planned for June 2022 by Gusto Entertainment.
Fiona van Heemstra wrote the script based on the book Oink's Revenge by Tosca Menten.
"I made Oink on the basis of a live-action interpretation, giving the puppets true emotions and narrating the story in a way which makes you forget you are watching an animation film," said Halberstad. Read the Screen exclusive here.