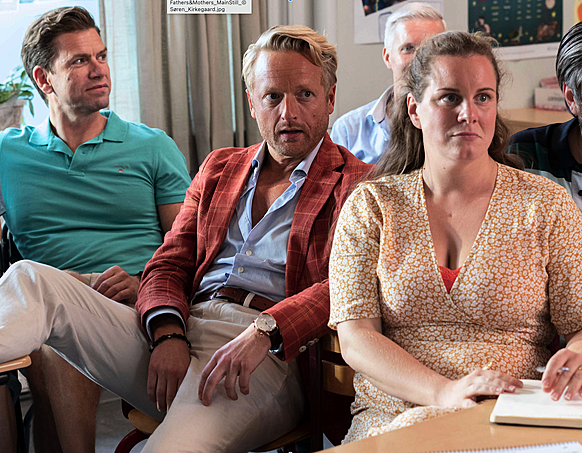 November 1st 2022
LevelK boards Paprika Steen's 'Fathers & Mothers'

Share this
LevelK has boarded international sales for Fathers & Mothers, a Danish comedy from Paprika Steen.
An acclaimed actress best known for films including The Celebration and Applause, Steen has previously directed three features: That Time Of Year, With Your Permission and Aftermath.
Jacob Weis wrote the original script, which is about a married couple who have to navigate hierarchy, rivalry and hidden agendas at their daughter's new school, including during a popular school camping trip.
The ensemble cast includes Jacob Hauberg Lohmann (Shorta), Nikolaj Lie Kaas (Riders of Justice), Amanda Collin (Raised by Wolves), Martin Greis-Rosenthal (Another Round) and Line Kruse (Cry Wolf).
Tomas Radoor (A War) produces for Nordisk Film Production. Nordisk Film Distribution will release in Denmark on Thursday (November 3).
Steen said, "I hope the film will be funny, moving, dynamic, and painfully honest, and in the end reflect us as humans and what in the end is most important: love and forgiveness with a bittersweet twist."
Backers are the Danish Film Institute, Nordisk Film Distribution, Nordisk Film & TV Fond, TV 2 Denmark and Birgit Aaby. Read the full Screen Daily exclusive here.