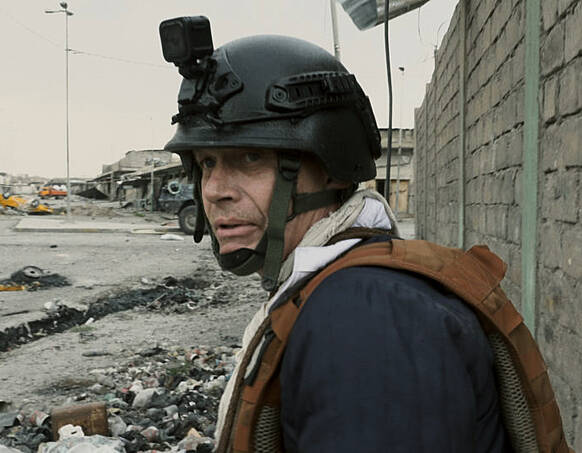 July 4th 2019
LevelK boards Danish documentary feature 'Photographer Of War'

Share this
Copenhagen-based LevelK has acquired world sales rights to Boris B. Bertram's Danish documentary feature Photographer Of War.
The film is about the world-renowned Danish photographer Jan Grarup, the four-time winner of the World Press Photo of The Year award, It depicts Grarup's challenges with balancing work and family life when his ex-wife is diagnosed with cancer, and he has to take care of his three teenage children in Denmark while continuing his work in various danger zones around the world.
Bertram worked with Grarup for five years, following him to conflict zones.
"We live in a time filled with 'fake news', misinformation and a decreasing amount of resources for international journalism," said the director. 'That's why it is important to have a film that focuses on war and conflict photographers who risk their lives in order to document the hotspots of the world."
Produced by Katrine Sahlstrøm of Good Company Pictures, Camera Film is releasing Photographer Of War in Denmark on September 19.
Published in Screen on July 3rd. Read the entire exclusive here.