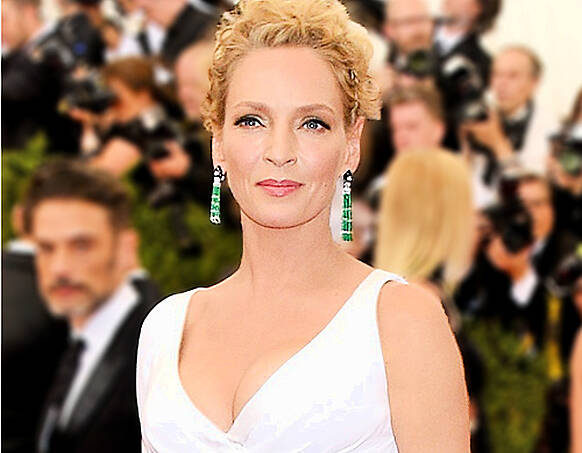 May 18th 2015
LevelK acquires world rights to ensemble drama The 11th

Share this
In a Cannes move, LevelK and Dog One Productions partnered up for Xavier Nemo's debut feature The 11th. The all-star cast currently confirmed includes Uma Thurman, Connie Nielsen, Michael Nyqvist, Lena Olin, Faran Tahir, Lars Mikkelsen, Paprika Steen and Søren Malling. At the time, the cast also included deceased Christopher Lee - we extend our condolences. 
The ensemble drama follows 8 interwoven compelling human stories 24 hours before 9/11 - each one coming to an end at the very moment when the news of the attacks against the World Trade Center hits TV screens all around the world.
"We all remember precisely where we were that day. I wanted to make it about Memory and the dates that matter. Not politics. I wanted to "paint the cave walls" with a universal redeeming tale of hope, life and love. That's what brings me to the cinema as a movie goer in the first place!" - Director Xavier Nemo
"It's an exceptionally well-structured and well-written script. It is not centered on the actual 9/11 episode, neither does it get involved in the political surroundings. Having this memorable date as a gate opener, the plot wolves around eight strong interconnected characters lives – coming together with perfection. Impressive is also the team of cast and crew that that Oliver and Xavier is bringing together". Tine Klint, CEO LevelK
The 11th is directed by Xavier Nemo (co-writer Love is in the Air; Best Screenplay Award from the Danish Writers Guild, Girafada, 2014)
and produced by Dog One Productions, bringing on board Olivier Piasentin (Faces in the Crowd, Horsehead) and Renaud Laplanche. Jean-Charles Levy (Race, The Tall Man) joined as executive producer on the film. Crew includes Technical Advisor Ludovic Bernard
(Taken 2 & 3, Lucy, Little White Lies), DoP Thomas Hardmeier (French Academy Award Winner for Best Photography on The young and Prodigious T.S. Spivet, Yves Saint-Laurent), Editor Christophe Pinel

(9 mois ferme, Ca$h,The 9th Gate). The film is set to shoot late September to November 2015.
Script available. For more info contact Marta Zych, Freja Johanne or Natja Rosner.