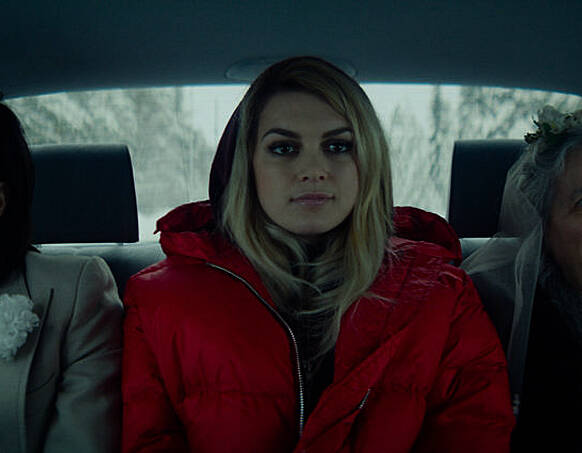 January 25th 2019
LevelK acquires Gothenburg FF opening film 'Aurora'

Share this
International sales and distribution outfit LevelK has acquired world sales rights for the Finish romantic comedy 'Aurora', which is opening the Gothenburg Film Festival
2019. Also competing for the Dragon Award, the film is part of the festival's main competition. LevelK will also bring the film to Berlin FF/EFM 2019.
'Aurora' is a melancholic blend of comedy and drama and is set in the snowy Finish region Lapland. Here, the aimless, heavy-drinking party girl Aurora meets an Iranian refugee, Darian, who is looking for help. The two of them agree to help each other in untraditional, but vital ways, that will shape the future for the both of them.
The film is written and directed by first time feature director Miia Tervo, who states: "I wanted to do a quality film with silly and warm humor and by reaching towards sensitive cinematic poetry with some honest dark shades and romantic comedy. (…) To show the inner reality of a young woman in the arctic ghetto coping with inhereted barriers against love and life. To show northern magic instead of superimposed exotism. To salute the biggest force of nature, love."
The film is produced by Max Malka for Dionysos Films and is financed by Finnish Film Foundation, Yle National Broadcasting Company and Nordisk Film.
Published in Variety on January 10th. Read the exclusive here.
Download the Aurora Press Kit here