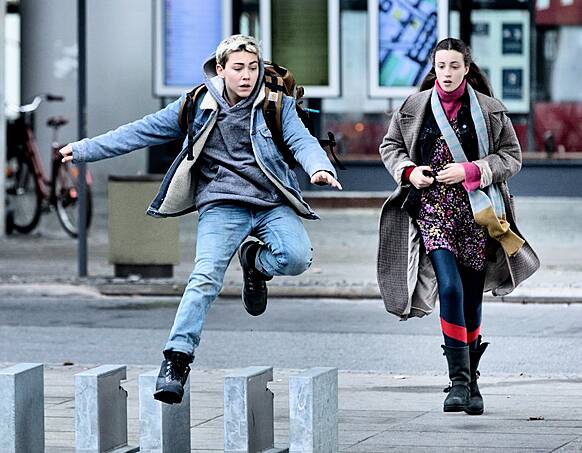 March 19th 2018
LevelK acquire family action title Hacker

Share this
International sales and distribution outfit LevelK has teamed up with Toolbox Film on world sales rights for feature debut family action film "Hacker" by Emmy nominated director Poul Berg.
The film centers around 13-year-old gifted hacker Benjamin who discovers that his mother didn't die in an accident years earlier, as he was led to believe. The trail points to high-ranking officials in the Danish Secret Service, and along with his new friend Savannah he sets out on a nerve-racking hunt to chase down the truth about his mother's disappearance … and is she in fact deceased?!"
Local release is set for March 28th 2019 by Scanbox Entertainment.
Feature debut director Poul Berg is an award winning tv-director and his previous work include "Ride Upon the Storm" (2017) and Emmy nominated youth series "Limbo"(2011-2014). The script has been developed in corporation with writer Kalle Bjerkø, Emmy nominee 2012 for "Boxhead."
The film is produced by Signe Leick Jensen and Morten Kaufmann for Toolbox Film in co-production with Cinenic Film and is supported by The Danish Film Institute, DR TV, The Swedish Film Institute, SVT, Scanbox Entertainment, LevelK and backed by the Creative Europe Programme – MEDIA of the European Union.
Published in Screen Daily on March 19th, 2018. Read the exclusive here
Download the Hacker Press Kit here