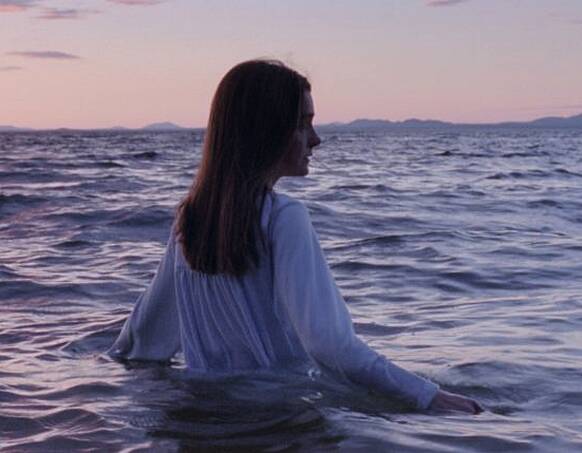 October 18th 2017
levelFILM Nabs US rights to Never Steady, Never Still from LevelK

Share this
Toronto-based levelFILM has acquired US distribution rights to Kathleen Hepburn's emotional and beautiful drama Never Steady, Never Still, and plans an early spring 2018 theatrical release.
Toplining Shirley Henderson (Trainspotting, Filth) and Théodore Pellerin (Endorphine, Les Demons), Never Steady, Never Still sees a recently widowed mother with Parkinson's disease fight to regain her independence, while her son is battling his sexual and emotional identity. The film, which made its world premiere at this year's TIFF, will be celebrating its International premiere at Busan International Film Festival next week, playing in the Flash Forward section.
The deal was negotiated between Derek Lui, President of Sales from LevelK and David Hudakoc, Managing Director of levelFILM.
"LevelK is really excited to work together with levelFILM on this delicately beautiful feature Never Steady, Never Still. I believe this collaboration and the U.S release by levelFILM will bring this compassionate film about love and loss to a new level of global awareness. Director Kathleen Hepburn together with producers Tyler Hagan and James Brown have created such a beautiful yet powerful film about the struggle and strength to stay afloat at one's most difficult times. We sincerely hope to keep championing this film to reach audiences around the world," says Derek Lui, LevelK.
"Never Steady, Never Still is one of those films that stays with you immediately and long after you see it. Kathleen Hepburn's debut feature shows she has a bright future ahead of her, and we are excited to be a part of this powerful film. We are also fans of Shirley Henderson's long list of remarkable work, but her performance here is incredible and we are thrilled to share it with audiences across the U.S. – David Hudakoc, levelFILM
Never Steady, Never Still is written and directed by Kathleen Hepburn, whose most recent short film of the same name was included in TIFF's Canada's Top Ten, and won Best Dramatic Short and Best Direction at the Yorkton Film Festival as well as Most Promising Canadian Director at VIFF 2015. This is Hepburn's first feature film.
The script for Never Steady, Never Still won best screenplay at the 2014 Vancouver International Women in Film Festival, and was developed in part through the Canadian Film Centre's Writer's Lab, and the production made possible through the support of Telefilm Canada, The Harold Greenberg Fund and the Women in the Director's Chair Feature Film Award.
Tyler Hagan produces for Experimental Forest Films and James Brown for Christie Street Creative. Carol Whiteman and Lori Lozinski are executive producing. Domestic and UK release by Thunderbird Releasing, date is still to be confirmed.
Synopsis:
Having lived with Parkinson's disease for almost two decades, Judy is faced with the heightened challenges of daily life when her husband and caregiver dies of a sudden heart attack on their isolated property on the shores of Stuart Lake. Meanwhile, her teenage son Jamie, pushed by his father to get a job on the oil fields, is terrified by the idea of filling his shoes at too young an age, and grappling with the daunting task of becoming a man in world that has no apparent room for weakness.
Additional cast includes: Mary Galloway (Fire Song, Ariel Unravelling), Nicholas Campbell (Da Vinci's Inquest, Naked Lunch) and Lorne Cardinal (Insomnia, Wolf Canyon)
Published in Variety on October 12th 201y. Read their exclusive here