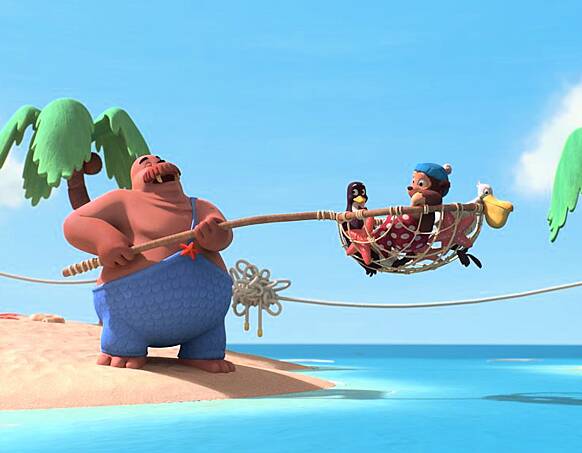 June 13th 2017
Klump in competition at Annecy

Share this
3D family animation Rasmus Klump has been selected for competition at Annecy International Animation Film Festival, the world's top reference for animation films, where it will be screening as part of the 'TV Films in Competition 1' section. Info about screening times and tickets here
Directed by Johannes Weiland, Paul Cichon, Michael Bohnenstingl the series tells the stories of Klump and his friends traveling the world on their good ship Mary encountering interesting creatures, fascinating locations and challenging tasks.
Based on the best-selling books series, with more than 32 million copies sold to date, Klump has been described as "Indiana Jones for kids" and is one of Denmark's all-time top literary exports published by Egmont Publishing.
Klump is produced by Carsten Bunte from Studio and Lars Sylvest from Mondrian Entertainment in collaboration with ZDF and Egmont Publishing.
Download the Klump Press Kit here