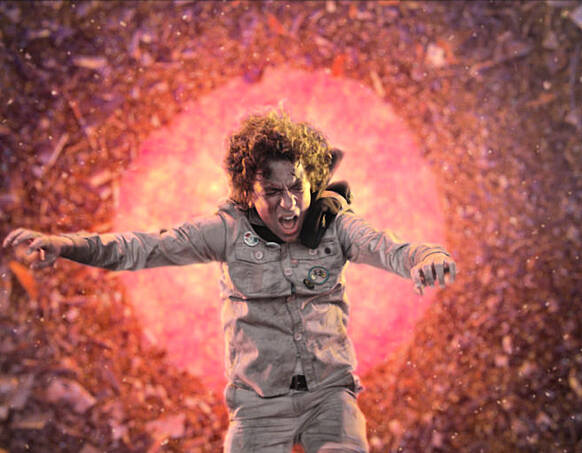 November 12th 2018
High Octane Pictures acquires US rights to The Bobot from LevelK

Share this
Ukrainian sci-fi family film The Bobot has been sold to the US distributor High Octane Pictures (HOP) based in California with a planned release in Q2 of next year.
The Bobot is the first Ukranian sci-fi action-adventure film for family viewing and takes places in the not too distant future. The film follows 12-year-old dreamer Vlad, who gets caught in a conflict between two alien forces. Now he has to overcome his fear, so he can prevent a global catastrophe together with the Bobot, an electric transformer box.
High Octane Pictures President, Galen Christy, wrote: "BOBOT is nothing short of incredible. This is a film we've been tracking since we first heard of its development and could not be happier to be working with the wonderful team over at LevelK in addition to the insanely talented filmmakers who brought THE BOBOT to life. This film is epic and we are truly so excited to be a part of its release to the public!"
The film is directed by Max Ksjonda, who is a highly experienced Ukrainian director of music videos, TV series and commercials with around 800 works to his name. His previous short film "The Way" from 2013 won multiple awards and took part in festivals all over the world. He has also made music videos for the Eurovision contest winner Jamala, as well as numerous other Ukrainian musicians.
Oleksii Moskalenko produced the film for Mental dRive Studio. The film is financed by Ukrainian State Film Agency and Mental dRive Studio. The film was locally released on August 30th 2018 by Ukrainian Film Distribution (UFD).
Published in Variety on October 24th, 2018. Read the exclusive here
Download the The Bobot Press Kit here