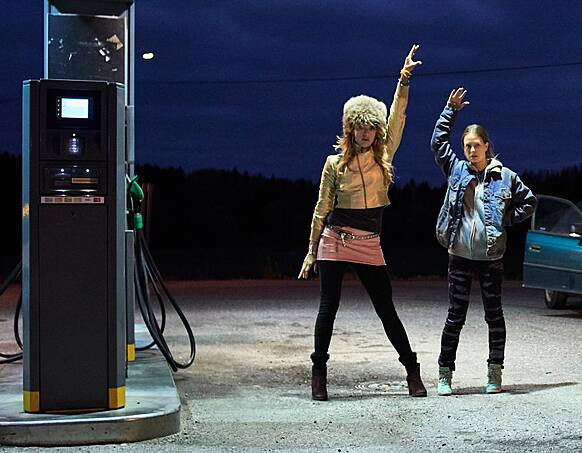 August 21st 2017
Haugesund: Sisters' Tale 'Miami' Gets World Sales Deal with LevelK (EXCLUSIVE)

Share this
Zaida Bergroth's 'The Good Son' follow-up gets international premiere at Haugesund's New Nordic Films market
HAUGESUND, Norway — Portraying "The Good Son" ("Hyvä poika") in her 2011 feature, which won top prizes at the Chicago International Film Festival and the Mons International Festival of Love Films, adding a Jussi, Finland's national film award, Finnish director Zaida Bergroth is now reuniting two sisters in her third feature, "Miami."
It will have its international premiere in the New Nordic Films market at the Norwegian International Film Festival in Haugesund, which runs Aug. 22-25.
Prior to the market, Danish international sales boutique LevelK. represented in Haugesund by executive coordinator Stine Bomholt, has picked up world sales rights for the crime drama, which was produced by Miia Haavisto for Helsinki-Filmi. It is backed by the Finnish Film Foundation, Finnish pubcaster YLE and Nordisk Film Finland. It was launched domestically on Aug. 4 by Nordisk.
Scripted by Bergroth and Jan Forsström, from an original idea by Kaarina Hazard and Leea Klemola, "Miami" is set in the world of night clubs, where 29-year-old exotic dancer Angela tours Finland with her group.
Her 21-year-old timid sister Anna still lives in a small workplace at a bakery. Angela asks Anna to accompany her on the tour, but before long problems from the fascinating but highly-strung Angela's past catch up with them. Their reunion turns into a run for their lives.
"Angela and Anna are the kind of characters who are usually only given a minor role. After reading about some public scandals involving dancers, I became intrigued by how these women were portrayed in the media: Objectified, ridiculed and looked down upon. I wanted to challenge that, avoiding both a moralizing tone and a lurid voyeuristic gaze," Bergroth explained.
Starring Finnish actresses Kristi Sosonen and Sonja Kuittinen, "Miami" shifts gear from drama to a thriller-driven road movie when thugs turn up backstage to collect a large debt from Angela. Anna tries to protect Angela with the little bit of maturity she has just found, but neither the bubbly champagne nor the sequined costumes can save her now. She is in a complex mine field where she can either find – or lose – herself, the film suggests.
Published in Variety on August 21 2017.