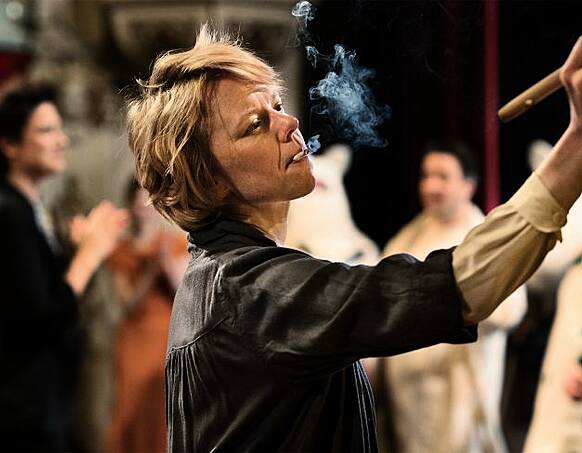 June 23rd 2020
First sales and trailer for LevelK's Moomins creator biopic 'Tove' (exclusive)

Share this
Denmark-based sales company LevelK has landed its first deals on Tove, the biopic of Moomins creator Tove Jansson.
The film has sold to Japan (The Klockworx) and Estonia, Latvia and Lithuania (Estin Film). The Moomins are extremely popular in Japan; the country has produced several series featuring the animated characters, and opened the MoominValley theme park in Sanno, Saitama last year.
Screen can also reveal the exclusive first trailer for the film, above.
Set from 1944 to 1956, the Swedish-language film shows how painter Tove Jansson finds worldwide success from an unexpected side project, in the midst of artistic struggles and an unconventional personal life.
It is directed by Zaida Bergroth (Maria's Paradise), written by Eeva Putro, and produced by Andrea Reuter and Aleksi Bardy for Finland's Helsinki-filmi.
Alma Pöysti stars as Jansson, alongside Krista Kosonen and Shanti Roney. Pöysti has previously played Jansson on stage at Helsinki's Svenska Teatern, and like the artist has dual Swedo-Finnish nationality. Read the exclusive in Screen.
Download the Tove Press Kit here