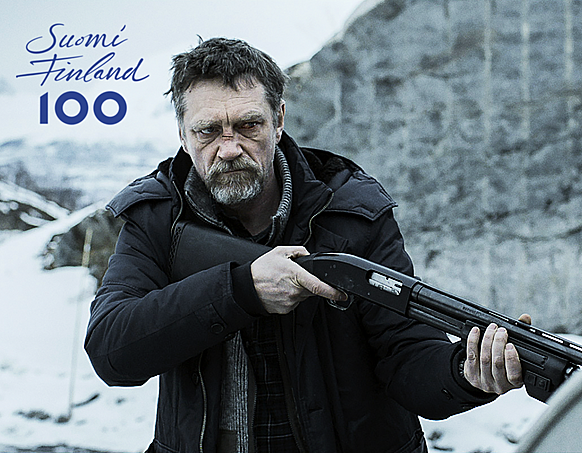 April 7th 2017
Finland 100 Years!

Share this
This year, Finland commemorates the 100th anniversary of the country's declaration of independence. We join the celebration highlighting some significant contributions and accomplishments from Finnish filmmakers over the years.
Our newest acquisition, Jussi Hiltunen's action drama Law of the Land, takes place in a remote Finnish village in Lapland, just across the Swedish border, where the retiring policeman, Lasse, gets caught up between his biological and illegitimate sons trying to kill each other. While the village is left in a state of vengeance, Lasse must face his past mistakes. The film was presented to international buyers for the first time at this year's EFM, and will reach cinemas and TV screens in Bosnia And Herzegovina, Bulgaria, Croatia, Czech Republic, Hungary, Kosovo, Macedonia, The Former Yugoslav Republic Of, Montenegro, Poland, Romania, Slovakia, Slovenia, Albania, Moldova, Republic Of, Serbia via HBO Central Europe. As well as in Belgium, Netherlands, Luxembourg via Just Entertainment and in China through Lemon Tree. Screen Daily exclusive
From the directors Marko Röhr and Kim Saarniluoto the box office hit Tale of a Lake takes its audience below the surface to experience the fascinating reality of the Finnish lakes, told though tales found in the Finnish mythology. Meanwhile the predecessor Tale of a Forrest, directed by Kim Saarniluoto and Ville Suhonen bring its audience on a beautiful tour in the unique Finnish forests and their colorful and diverse wildlife. Both films received the IFMCA Award for Best Original Score and have reached audiences all over the world from Italy, Greece and United Kingdom to Hong Kong, Australia, Canada and United States.
Other noteworthy Finnish films from our catalogue; Body Fat Index of Love, The Good Son, The Beginning of the End has also reached audiences from all over the world.
So congratulations on the 100-year mark Finland. We look forward to many more amazing films in the future.