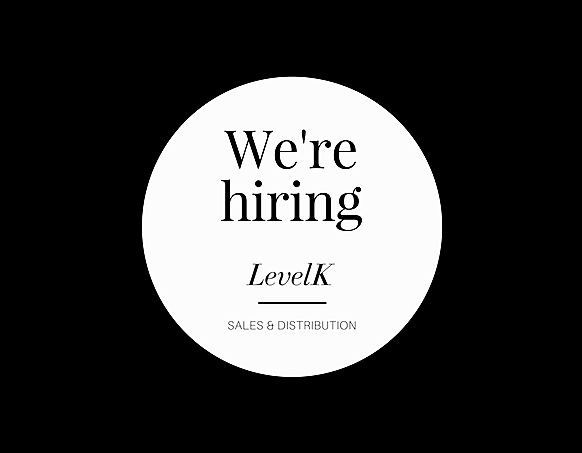 October 31st 2017
Experienced International Sales Manager based in Copenhagen

Share this
LevelK is expanding and seeking an experienced salesperson to join our ambitious sales team in selling film rights worldwide. We are looking for an outgoing person with multitasking skills, who likes travelling and who will run with us in an exciting industry at full speed.
You will have influence from the start with responsibility for specific territories including strategy and budgets. For your territories, you need to be pro-active with interest in and focus on optimizing each individual film's potential.
LevelK handles both traditional distribution and aggregation. We are a hard-working team of mixed cultures and you will work closely together with our Sales-, Media/Digital-and Financial teams based in Copenhagen. You will refer to LevelK´s President of Sales, based in Hong Kong.
Areas of responsibility:
Territory sales
Project evaluation and estimation with the team
Servicing of clients (Distributors, TV Channels, VOD Platforms).
Festival participation, travels, meetings, coordination etc.
Digital coordination with the aggregation team
General sales work (CRM management e.g. system updates, legal coordination, avail lists, research etc.)
Qualifications:
Solid experience and network in the film industry
Ambitious, high drive and possesses good cooperative skills across cultures
Result-oriented
Self-starter able to work independently at the same time as being a team player
Passion for either Independent Films, Documentaries or Family Entertainment
Fluent in English (fluent Danish is not a requirement)
Skills that are appreciated: patience, outgoing, pro-active, solution-oriented, structured, responsible, sense of humour.
Aggregation expertise is not a requirement.
You will be offered a reasonable salary with sales bonus including retirement and health insurance, as well as highly motivated colleagues who solve their tasks in an informal environment and with great flexibility.
Expected start app. February 2018
Any questions about the job can be addressed to Tine Klint. If this sounds like something for you please email your application to Søren Jakobsen (Chairman of the Board) at [email protected]