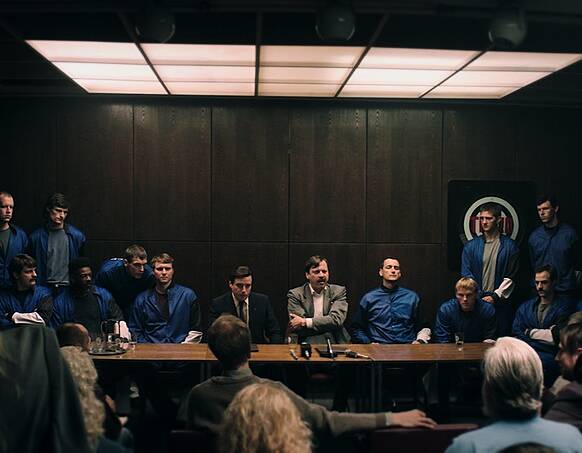 November 15th 2022
Estonia's Oscar Entry 'Kalev,' a Political Sports Drama Set Against Backdrop of Soviet Union's Collapse, Boarded by LevelK

Share this
LevelK has boarded "Kalev", Ove Musting's political sports drama which represents Estonia in the Oscar race. The banner is international sales on the film.
"Kalev," which will kick off the Baltic section at Tallinn Black Nights, had its local release in Estonia on Sept. 22. and has so far sold 105,000 tickets.
Inspired by a true story, the film is set during the summer of 1990. The Soviet Union is on the verge of collapsing and Baltic nations are struggling to regain independence. Against this political upheaval, the Soviet Union's basketball championship is about to begin. The Estonian team, named Kalev, has to make a difficult decision as it faces calls to withdraw from the high profile sports event.
"Kalev" boasts a strong ensemble cast including Mait Malmsten ("Your Honor!"), Priit Võigemast ("Dawn of War"), Reimo Sagor("Take It or Leave It") and Mihkel Kuusk("Maria's Paradise").
The film marks the feature debut of Musting and is inspired by events he witnessed while growing up in Estonia.
Read the full Variety exclusive here.